Google's Free and Open Android Software is a Myth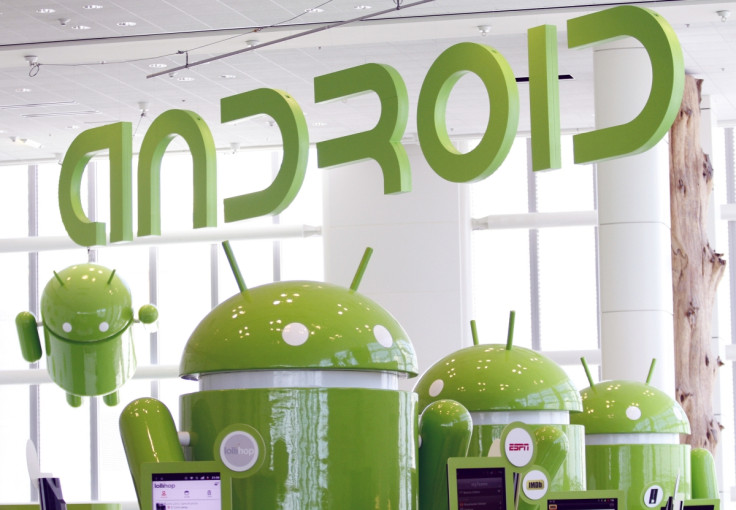 Google loves to promote the fact that its smartphone operating system is free and open.
Eric Schmidt, the company's wandering executive chairman and cheerleader, once said: "One of the greatest benefits of Android is that it fosters competition at every level of the mobile market—including among application developers."
Indeed on the Android Open Source Project's homepage, it states: "We wanted to make sure there was no central point of failure so no industry player can restrict or control the innovations of any other."
The truth however is much different, and shows that the "industry player" who is restricting innovation is Google itself.
Top-secret documents
Newly discovered documents have revealed that in order to get access to Android and (crucially) Google's own services, the search giant forces smartphone manufacturers like Samsung and HTC to sign secret agreements which curb what they are allowed to do with the software.
The documents show that Google forces manufacturers to display its services – such as search, Gmail and its Play store - prominently on or near the homepage of devices using Android, meaning services from other company's suffer.
The documents were submitted for use in open court in the 2012 Oracle v Google trial relating to copyright infringement of Java in Android.
The documents were uncovered by Benjamin Edelman, a Harvard associateprofessor who is also a paid consultant for Microsoft. On his blog Edelman says:
"It's a classic tie and an instance of full-line forcing: If a phone manufacturer wants any of the apps Google offers, it must take the others also."
Strict conditions
The documents uncovered by Edelman include a Mobile Application Distribution Agreement (MADA) signed by Samsung in 2011 and HTC in 2010, covering smartphone produced in 2011 and 2012.
In both cases the manufacturers had to agree to a strict set of conditions. These include:
Devices can only be distributed if all Goole apps are pre-installed
Google Search and Google Play must appear "immediately adjacent" to the home screen
All other pre-installed Google apps no more than one swipe away from home screen
Google Search set as the default search engine
Google's Network Location Provider service pre-instaleld on all devices and set as default
Both agreements list a dozen apps which Google specified as having to be pre-installed on every device the manufacturer ships.
Edelman said the terms "help Google expand into areas where competition could otherwise occur."
Google Android vs AOSP
So why do Google claim Android is so 'free and open'? The problem comes from the fact that Android and Google Android are not really the same thing.
According to figures released by IDC this week, phones running Android account for almost 80% of the smartphone market in the final quarter of 2013. However this is only part of the story.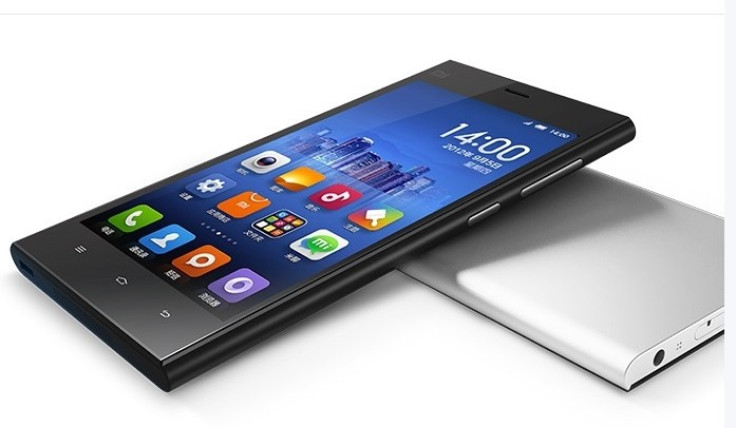 Xiaomi smartphones use a forked version of Android without any Google services
http://www.xiaomi.com/mi3
According to figures from ABI Research almost one third of all the Android smartphones shipped in the final three months of 2013 were categorised as Android Open Source Project (AOSP), meaning they didn't come with any Google services such as Gmail, Search, Maps or access to the Play store (collectively called Google Mobile Services).
The vast majority of these phones are sold in China, with smartphone manufacturers - like Xiaomi - forking the Android source code, adding their own services on top, much in the same way as Amazon does with its Kindle Fire range of tablets.
While these manufacturers don't have access to well-known services like Gmail and Google Maps, it also means they don't have to abide by Google's strict conditions or pay for the pleasure of using these services.
Google charges
And agreeing to strict conditions is not the only condition imposed by Google to access its services.
According to a report in the Guardian last month, Google charges its manufacturing partners anywhere between $40,000 and $75,000 to get access to the suite of apps and services.
A source speaking to the Guardian said the fee varies and is negotiated "on a case-by-case basis, with one example costing $40,000 for a batch of at least 30,000 devices. A separate source said that in another deal, a testing facility quoted $75,000 to test 100,000 devices."
Google is also looking to stop manufacturers like Samsung from going down the route favoured by Chinese OEMs. As Gordon Kelly points out in this Forbes article, Google is using the patents it gained in acquiring Motorola to "smack down" manufacturers like Samsung and force them to toe the party line with Android.
Protective
The result was a decade-long, wide-ranging patent licencing agreement signed last month which will see Samsung put Google Mobile Services back at the centre of its market-leading Galaxy range of smartphones.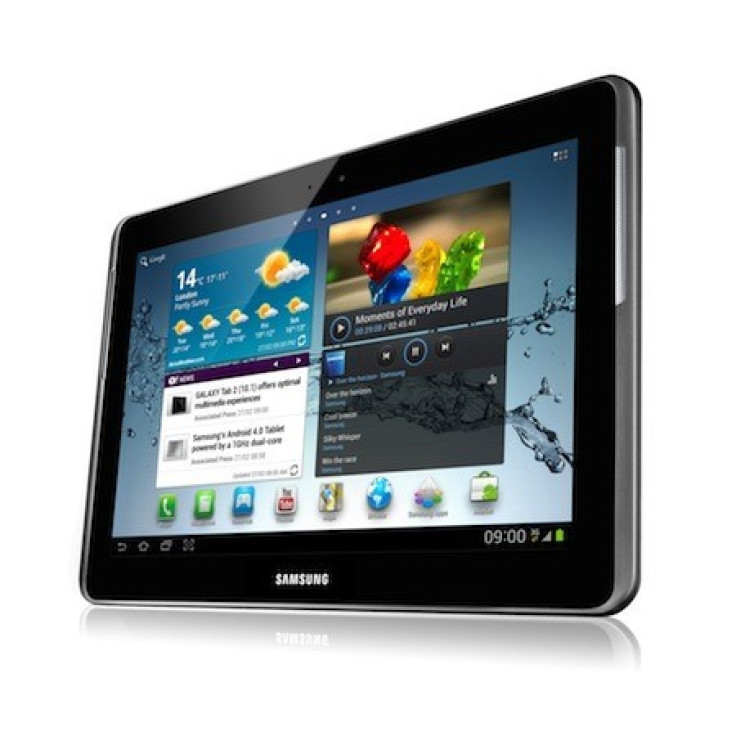 Samsung's smartphones and tablets use its proprietary TouchWiz interface which was beginning to sideline Google's services.
Samsung
Another example of this was seen in 2012 when Google stepped in to prevent Acer launching a smartphone which ran a forked version of Android with China's Alibaba as the default search engine. While Acer is a relatively small player in the global smartphone market, the move to block the phone's launch shows just how protective Google is of its cash-cow search engine business.
It is clear from ABI's figures that there is a large market in certain parts of the world for Android smartphones which don't have any Google apps installed.
This market is predominately in Asia, but would western markets be open to buying smartphones using forked versions of Android?
Microsoft's Android play
Amazon has had some success with is Kindle Fire tablets and a lot of reports suggest it will launch a Kindle Frie smartphone at some point in 2014, with HTC rumoured to be its manufacturing partner.
However, of much more interest is Microsoft.
According to sources speaking to the Wall Street Journal, the Guardian and Business Insider, Nokia will unveil an Android-based smartphone at Mobile World Congress next week – codenamed Normandy.
Leaked images (below) of the phone's interface suggest the software will bear little-to-no resemblance to what we think of as Android, with Nokia replacing the key services with its own versions - like Here maps - and Microsoft services - such as Bing search.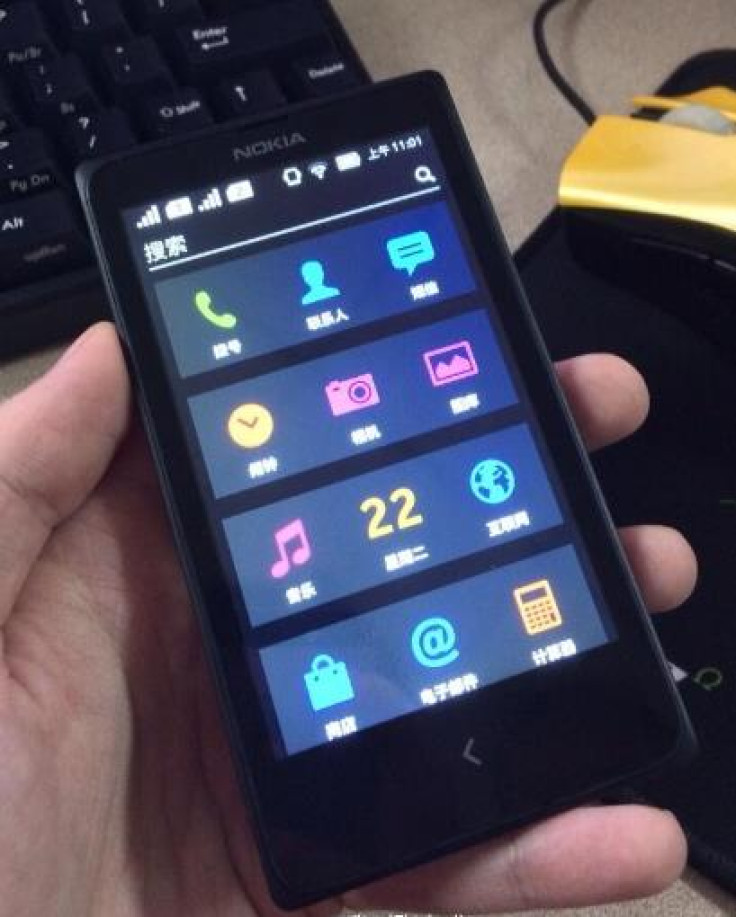 Could this be what Nokia's version of Android will look like?
Twitter: Picturepan2
As Microsoft prepares to finalise its deal to acquire Nokia, Tom Warren at The Verge is reporting that the Redmond-based company is seriously considering making Android apps available on its Windows Phone platform.
The company could however, go one step further and bin Windows Phone completely and create a forked version of Android which would solve one of the main issues Windows Phone has - the major a lack of app developer support.
As Peter Bright at Ars Technica points out though, the process of forking Android and cloning the APIs Google uses for its services would require considerable time and resources.
Android Schism
Whatever happens, it seems like we are beginning to see a major schism in Android.
On one side you have those under Google's thumb, who are willing to agree to terms and conditions (and fees) imposed by Google in order to access its popular suite of services.
On the other you have the companies willing to forgo the likes of Gmail, Google Play and Maps in order to do their own thing and create an entirely different smartphone experience.
It is possible these two sides can co-exist peacefully, but as the battle for dominaction of the smartphone market intensifies, it is unlikely either side will give an inch to the other.
© Copyright IBTimes 2023. All rights reserved.