GOP contender Chris Christie slams Prince Harry for 'trashing family for cash'
The former New Jersey governor called it "awful" that the Duke of Sussex publicly aired his grievances against the royal family.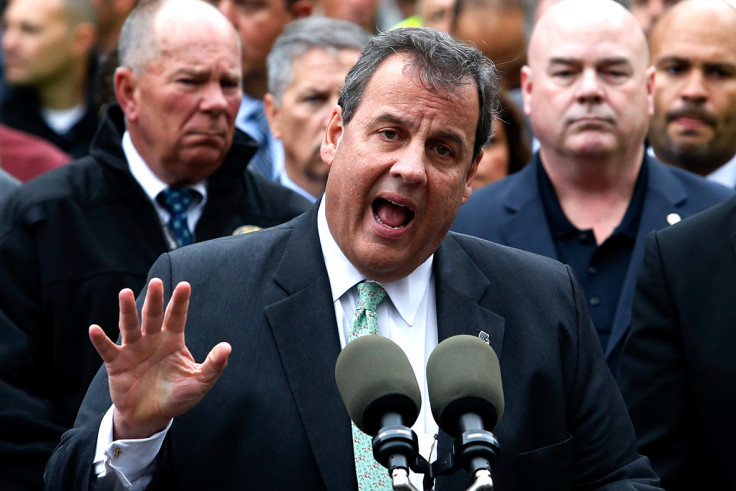 Christopher James Christie or Chris Christie as he is widely known shared his thoughts on Prince Harry's feud with the royal family during an interview with Piers Morgan. He said he can only think of two reasons why the Duke of Sussex would publicise his rift with his family and one involved money.
The former New Jersey governor talked about the prince during an interview on Morgan's "Uncensored" TalkTV show last week. Morgan asked for his thoughts about Megxit and the Duke and Duchess of Sussex's move to Santa Barbara, California thereafter.
Christie admitted, "I've never met Meghan...I try, as someone who is a public figure, to not judge too much based on what I read or see, so I don't have really any opinions on Meghan."
Prince Harry, on the other hand, he found to be a "really kindhearted young man but also a pretty sad and confused one" when they met during the royal's visit to New Jersey in the wake of Hurricane Sandy in 2013.
He remembered they exchanged gifts. He gave him a fleece jacket personalised with the royal's name and Prince Harry gave him a signed photograph of himself. Christie told Morgan that the prince had been told to give it as a present but was embarrassed about it so asked that he open it only after they parted ways.
He then called the Duke of Sussex's decision to publicly air his grievances against the royals "awful" explaining, "I think if you have those kind of disputes with your father, with your brother, other members of your family, that's fine, families fight, but they need to fight inside the family."
The Sussexes first shared a series of serious accusations against the Firm and a few members of the royal family during their explosive Oprah interview in March 2021. They followed that up with the release of their Netflix docuseries "Harry & Meghan" in December 2022.
Then on Jan. 10, 2023, Prince Harry released his memoir titled "Spare," in which he did not hold back in his revelations. He recalled a physical fight he had with Prince William over Meghan Markle, talked about Kate Middleton making his wife cry, and even accused Queen Camilla of working with the British tabloids to reinvent her image. He has also gone on several TV interviews to talk about his feud with the royals.
Speaking about his revelations Christie said, "I think when he decided to go public with all of that...the only conclusion that I can draw are two. One, that it was somehow cathartic for him and he's obviously a troubled young man, and who could wonder about that because of his mother [Princess Diana] passing at such a young age. But secondly, it had to be to make money."
The "Grand Old Party" or Republican Party member told Morgan, "To trash your family for cash I think is beneath someone who's been given all the honours he's been given over the course of his life."
The politician added that he hopes that King Charles III would ultimately forgive Prince Harry so a reconciliation will happen in the future. He shared, "The good thing is I'm hopeful that, you know his father now has what he's always wanted and I'm hoping that King Charles will be forgiving."
However, Morgan cast doubt on this, claiming that Prince Harry broke his family's trust went he went against them. Christie suggested that at some point "even as a father, there are moments when you have to just walk away." He explained, "I will tell you, as a father of four, that it would be really hard for me to walk away from any of my children and if that's where the king is, it's a pretty sad place for him to be" at a moment where he is supposed to be happy.
© Copyright IBTimes 2023. All rights reserved.