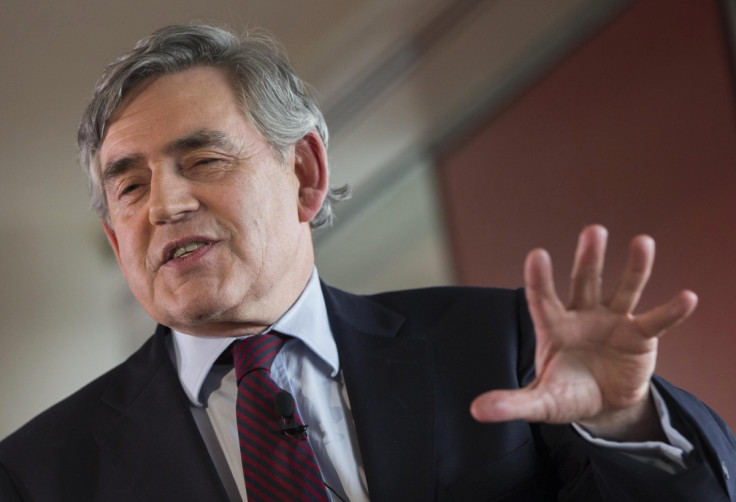 Gordon Brown is to join the board of Pacific Investment Management Company (PIMCO) as an adviser. This marks the former prime minister's first major role in the private sector since leaving Downing Street more than five years ago.
The board will be chaired by former US Federal Reserve chairman Ben Bernanke and will provide international economic and policy insights to the company's investment managers.
Brown's role
The former Labour prime minister's role will be to:
- Attend regular board meetings;
- Give an annual speech to PIMCO's "secular forum", which is responsible for strategising long-term investment plans.
Brown's spokesman said he was "looking forward to discussing economic events and trends again with Ben Bernanke, Jean-Claude Trichet, Anne-Marie Slaughter [international lawyer and policy expert] and others".
Other former public officials on the board
Apart from Brown and Bernanke, the board will include other heavyweight former public officials such as:
- Jean-Claude Trichet, former president of the European Central Bank;
- Ng Kok Song, former chief investment officer of Singapore's sovereign wealth fund;
Brown's Fees
While the California, US, headquartered investment management firm did not disclose the fees it would pay Brown for his advisory services, it could be a multiple of the £36,174 (€50,162, $54,425) he had received in 2011 for his one-off speech, according to Financial Times. The company had then paid an additional £12,484 for flights and accommodation for Brown and a member of staff.
According to sources, Bernanke was roped in by offering a seven-figure remuneration package earlier this year. Brown's spokesman said: "Any money goes to the Office of Gordon and Sarah Brown to support their charitable and public service work. Mr Brown does not receive a penny."
Brown's other earnings since 2010
Since leading the Labour party to defeat in 2010, the former prime minister has declared more than £3.6m from various sources. He earned £78,289 from a book he authored called Beyond the Crash, which he donated to charity. He also received up to £62,000 for giving speeches at corporate events such as Visa International in Singapore and Credit Suisse in Miami.
He is not obliged to disclose his earnings after quitting as a member of parliament in May.
Having a heavyweight advisory board for Pimco, which manages $1.5tn of assets primarily in the bond markets, is a way of attracting clients and retaining its clout despite the exit of its founder Bill Gross last year.