The FBI has turned to technology to track down fugitives with the launch of a Most Wanted app. The smartphone application contains a huge database of its most sought-after crooks complete with images, descriptions, last-known locations and how much reward is available for information leading to their arrest.
The Wanted app is designed to harness the power of the public by allowing citizens to help tip-off the Feds to potential suspects. Like a modern-day wanted poster, should someone see a suspicious person or a news report catch their eye to a familiar face, they can use the free iOS and Android app to search their city and scroll through a list of individuals they think they might have come in contact with.
There are more than 500 profiles on the app searchable by name, alias and country complete with a description of crimes individuals are wanted for. At the bottom of each profile there is a Call the FBI and Submit a Tip button to get in touch with authorities. The app is available around the world but the list is predominantly filled with US-based crimes.
"Thousands of cases have been solved over the years thanks to the watchful eyes of concerned citizens. The FBI Wanted app will help carry on this tradition of partnership," said Christopher Allen, FBI Office of Public Affairs.
The FBI's Most Wanted list has been available to the public since 1996 through its website but now all the information can be accessed via a smartphone and filtered by categories such as Fugitives, Terrorism, Bank Robbers and Case of the Week.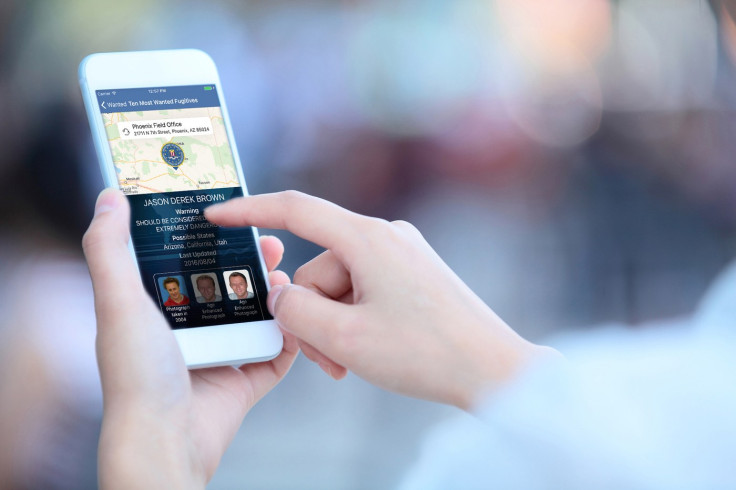 It's not the first app the bureau has created in order to raise awareness to cases for the public to get involved with. In 2016 it released the FBI Bank Robbers app to help identify unknown thieves, and in 2011 it created an app called Child ID app to offer parents the option to upload information about their children in the event they should go missing.
"The public has played a vital role in helping the FBI and its partners locate criminals on the run and solving cases of all kinds. This app is designed to put another digital tool in the hands of concerned citizens so they can help protect their families and communities," said Allen.