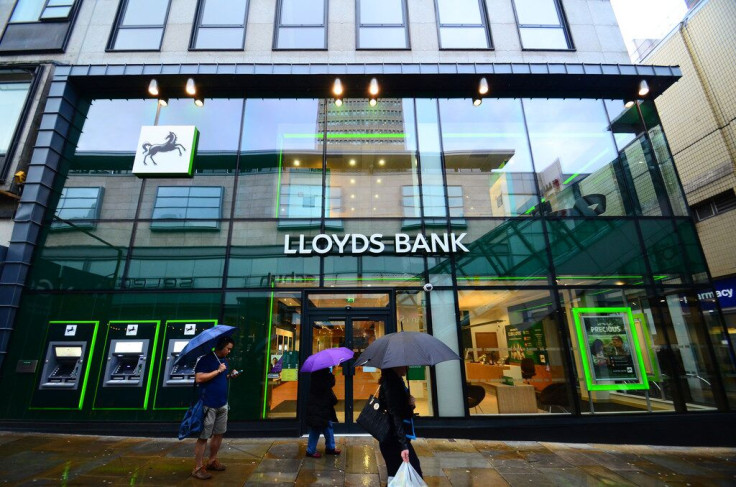 The government has cut its stake in Lloyds Banking Group to below 3% as it continues the process of recovering the funds used to bailout the lender in 2008.
UK Financial Investments Limited (UKFI), which manages the government's stake in the bailed-out bank, said on Wednesday (15 March) that it has cut its stake by 1% to 2.95%. During the financial crisis, Lloyds, traditionally one of the "Big Four" members of Britain's banking industry, was rescued by a £20.3bn ($24.8m, €23.3bn) state-funded bailout, which left the government in control of a 43% stake in the lender.
The latest sales means the government is now £800m short of recouping the whole amount it committed almost a decade ago.
"Lloyds' recent annual results show that we are in a good position to reduce our shareholding further and expect to recover all of the money taxpayers injected into the bank during the financial crisis," said Economic Secretary to the Treasury, Simon Kirby.
UKFI resumed the shares sale in October last year, after halting them for almost 12 months in the wake of market volatility.
Upon resuming the sale, Chancellor Philip Hammond said the government aimed to return the bank to private ownership.
"Selling our shares in Lloyds and making sure that we get back all the cash taxpayers injected into it during the financial crisis is one of my top priorities as chancellor," he said.
"Confirmation that we are no longer the largest shareholder in the bank and that we've now recouped over £18bn for UK taxpayers is further evidence that we are on track to recover all of the £20bn injected into the bank during the financial crisis."