There's just over a month before annual video game trade show E3 gets started in Los Angeles, so the industry is gearing up for a busy period of major announcements from all of gaming's biggest companies.
The majority of these announcements will take place at the various press conferences and other events taking place prior to the LA Convention Centre's doors swinging open to the media and, for the first time, the public as well.
On Sunday evening (early Monday morning UK time) Bethesda will hold its third E3 press conference. Now confident in how to put on a great show, fans will be eager to see what the publisher/developer has in store.
IBTimes UK has given it some thought as well, so below you'll find our predictions for Bethesda's E3 press conference: what we will see, what we might see and what we hope to see.
Bethesda's Peter Hines shared a teaser (below) for the event in April which depicted a Bethesda theme park comprised of areas dedicated to pretty much all the major IPs the company has to flaunt, as well as two areas under construction. We'll get to those later.
Dishonored 2 and Doom, two of Bethesda's biggest releases in 2016, as well as Prey, which launched in May, all appear on the map. It's reasonable then to assume we'll be getting news relating to those releases, most likely DLC and expansions of various kinds.
The original Dishonored enjoyed four batches of DLC including The Knife of Dunwall and The Brigmore Witches, both of which expanded on the narrative of Arkane Studios' celebrated Gothic stealth game. No such DLC has been released for its sequel yet, so it's a safe bet we'll get some news relating to whatever Arkane is working on.
If Doom is to receive an expansion of some kind, the form it will take is less certain. Various features and multiplayer additions s have been introduced to the game since its launch, but nothing offering players more of its incredible single player experience.
Perhaps a new single player story, similar to Wolfenstein: The New Order expansion The Old Blood could be in the works? Sold as a standalone title rather than standard DLC, that model could be a great fit for Doom.
Then there's Prey, which is "absolutely" getting DLC according to creative director Raphael Colantonio. What form it has taken, much like the game's mimics, will be uncertain until we get closer.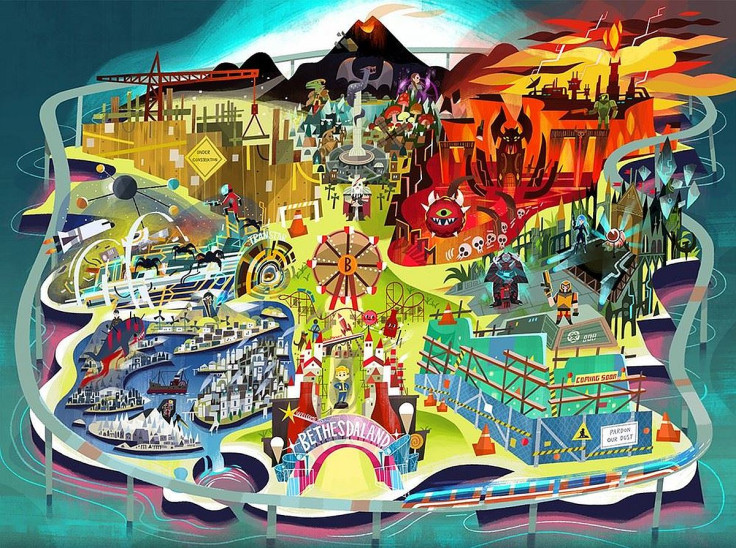 Last year's big announcement, Quake Champions, is certain to appear. The PC game has undergone numerous public testing periods since then and seems to be in rude health, so Bethesda revealing a release date is reasonable assumption. We might also hear about potential console versions of the game, which seem inevitable after they weren't ruled out last year.
The Fallout area could relate to anything other than Fallout 5, which absolutely will not be appearing any time soon. Last year Bethesda made a big deal out its plans to release Fallout 4 VR, so we may see the fruits of that labour. Now the hype around virtual reality has significantly died down however, the future of this project is less clear.
Fallout Shelter was an enormous success when it launched two years ago during Bethesda's first E3 press conference, and unlikely the main games in that series mobile titles are easier to produce. There have been no rumours or reports to this effect, but follow-up of sorts could make an appearance.
Then there's Elder Scrolls, the final known quantity on this teaser map. The Elder Scrolls Online has been a big success and this summer sees the release of an expansion based on Morrowind, the location of Bethesda's 2002 RPG classic. It's set to release on 6 June, shortly before the press conference, but expect it to get a mention.
So... what of Elder Scrolls 6? The timing seems perfect. The last game in the series, Skyrim, will be six-years-old this November, and there's absolutely no way Bethesda hasn't started work on a follow-up to its monster hit in the time since then.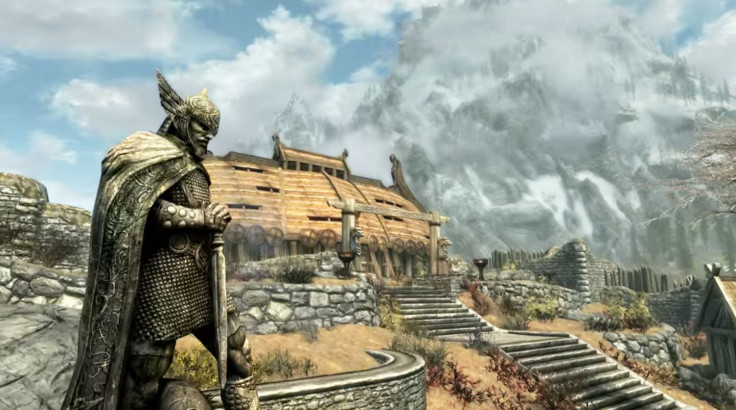 Were Bethesda to follow the conventional 16-18 month stretch between announcement and release, then The Elder Scrolls 6 would be a decent bet for the show, but the company played things differently with Fallout 4 and may follow the same model.
Fallout 4 was announced and released in five months, creating a concentrated marketing splurge that led to major success. We don't see a new Elder Scrolls releasing this year, but next, and if Bethesda is to follow its own example that means no Elder Scrolls 6 news this year. That said, not every game has to follow the same path, and were a teaser to be shown off it would undoubtedly be among the biggest announcements of E3.
So what about those two mystery "under construction" areas? Last year at E3 Bethesda's show opened with a start-up screen teased something called New Colossus, which was listed after previous Wolfenstein games New Order and Old Blood. Whether or not it's MachineGames' follow-up, Bethesda's Pete Hines has said that whatever it is the studio is working, it's "f*****g bananas". Sounds like Wolfenstein to us.
The other area could be The Evil Within 2, the long-touted sequel to Tango Gameworks and Resident Evil creator Shinji Mikami's 2014 horror game. Rumoured last year, it surely can't miss another E3 showcase. Given nobody knows what Tango Gameworks have been working on since that first game, this seems like a near-certainty.
Bethesda might also have a new IP up its sleeve. It's expanding business as a publisher as well as a developer has been a triumph, but its games aren't particularly diverse. Elder Scrolls might differ in content from Fallout and Fallout might differ from Dishonored, but Bethesda's games are primarily first-person and all adult-orientated.
Something that mixes the Bethesda formula up, perhaps something more family friendly, would certainly go down well.
Bethesda's E3 press conference will take place on the evening of Sunday 11 June (Monday 12 June at 3am UK time).
For all the latest video game news follow us on Twitter @IBTGamesUK.