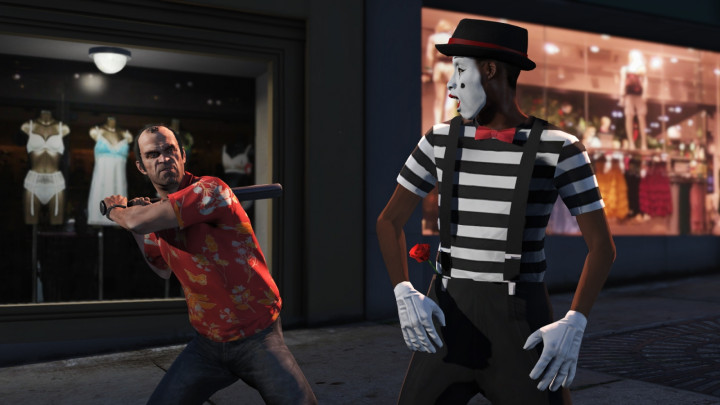 Grand Theft Auto V will be released on PlayStation 4 and Xbox One on 18 November, with the PC version delayed until 27 January.
Rockstar made the announcement after months of speculation over potential release dates and a delay into 2015 - turns out there was an element of truth to all of it.
A new trailer was also released, captured from PS4 footage.
Announced at Sony's E3 press conference in June, the new versions of the game will be hugely improved over the PlayStation 3 and Xbox 360 versions released last year.
In a press release Rockstar outlined some of the changes coming to the new game, listing the following after mentions of increased draw distances and higher resolutions.
- New activities;
- New weapons;
- New vehicles;
- Additional wildlife;
- Denser traffic;
- New foliage system;
- Enhanced damage and weather effects, and much more.
Earlier today a user on NeoGAF reported on a conference held by Rockstar for retailers, noting a few of the additions coming to the improved versions of the game.
A number of new screenshots were also released showing off the improved visuals.