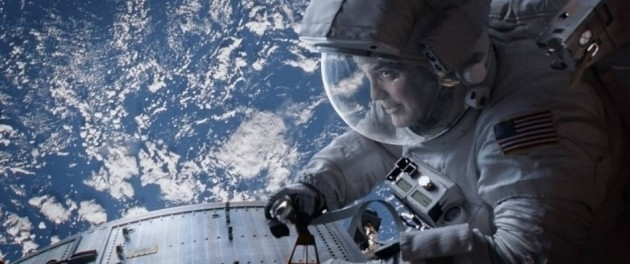 Hollywood's space adventure film Gravity starring Sandra bullock and George Clooney is ruling the box office for the third straight week.
According to Studio Estimates, the film earned $31m over the weekend and has now made more than $170 million so far in box office collections.
The director of the flick, Alphonso Cuaron, has stated that he was aware of his film's scientific inaccuracies from an early stage, but had decided to drop scenes explaining them away from an early draft as he felt they were irrelevant.
"Most of [Tyson's] comments are things that we're aware of," he told the Hollywood Reporter.
Cuaron also specifically commented on the fact that the Hubble telescope, the International Space Station and a Chinese space station were on the same orbit in the film.
"When we started having experts read the script and while working with them, they explained [the problem] to us ... We did a draft explaining why everything was on the same plane and the screenplay was like 30 pages longer (because of the explanation), and it was interesting, but at the end, irrelevant for the fiction we were trying to tell. So we took all that out of the draft," he added.
"We tried to be as accurate as we could within the framework of our fiction. In the end, it's fiction and it's an emotional journey more than anything else," Cuaron said.