Scotland Yard has launched a manslaughter inquiry after it emerged that the outside cladding and insulation on Grenfell Tower failed safety tests.
600 tower blocks across the UK are covered in similar cladding to the material used on Grenfell Tower.
Detective Superintendent Fiona McCormack, who is overseeing the investigation, said the cause of the fire was a faulty Hotpoint fridge-freezer and that the blaze was not started deliberately. The fridge model FF175BP has never been subject to a product recall.
In 2015, Hotpoint tumble dryers were recalled following concerns that they posed a potential fire risk. Hotpoint urged millions of customers to unplug their dryers in February, but refused to issue a safety recall.
Both the insulation and the tiles on Grenfell Tower did not meet the safety requirements, with the insulation proving "more flammable than the cladding", McCormack announced on Friday (23 June).
Police said the official number of victims has risen to nine but that the presumed death toll remains 79.
McCormack said every complete body had been removed from the building, which she described as a "very, very distressing scene". She warned that the forensic search "may not be complete until the end of the year."
"There is a terrible reality that we may not find or identify everyone who died due to the intense heat," she said.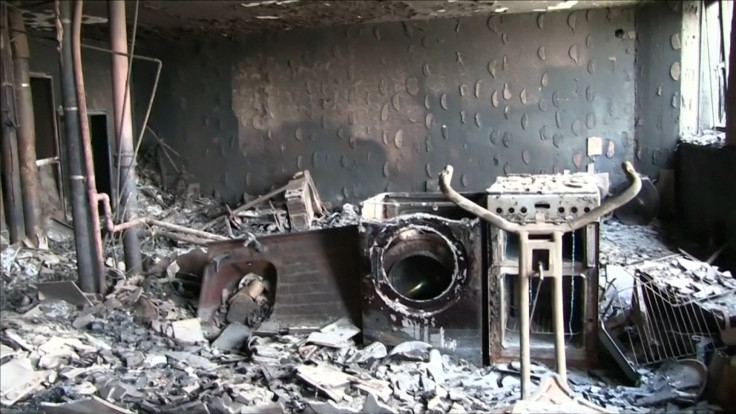 Police are urging anyone who was in the tower on the night of the fire to come forward. "I do not want there to be any hidden victims of this tragedy," McCormack said. "I remain really concerned that we do not have a complete picture. We are not interested in people's reasons for not telling us sooner and as the Mayor has already said people should be not be nervous about contacting us."
Theresa May promised earlier this week that all victims "irrespective of their immigration status" would be "able to access the services they need, including healthcare and accommodation."
Camden council said on Thursday (22 June) that cladding on the side of five tower blocks in the borough will be urgently removed after tests revealed that it contains a similar flammable plastic to the material used on Grenfell Tower.
A spokesperson for Hotpoint said the company was working with the authorities "to obtain access to the appliance so that we can assist with the ongoing investigations".
"We are addressing this as a matter of utmost urgency and assisting the authorities in any way we can. Consumers who believe they may have a Hotpoint fridge freezer model number FF175BP or FF175BG should call our freephone hotline on 0800 316 3826 so that we can register their details and contact them with further information," a statement read.