Three siblings decided to stay and die with their elderly parents instead of escaping the devastating fire at Grenfell Tower on 14 June.
Husna Begum, 22, and her two brothers Hamid, 29, and Hanif, 26, told relatives on the phone that their parents were not able to leave their apartment on the 17th floor of the tower block and that they refused to leave them behind.
They had the opportunity to escape until around 1.45am, an hour after the fire broke out, but chose to stay with their 82-year-old father, Kamru Miah, and mother, Rabeya, who was in her 60s.
The siblings called their aunt at 3.10am to say goodbye and explain their heartbreaking decision to stay in the building.
"Hanif was very calm. He said his time had come, and not to mourn for them, but be happy for them because they would be in a better place," his cousin Samir Ahmad told The Times.
He said that his cousins refused to leave without Miah who was "barely able to walk."
"What were they going to do? Abandon him?" Ahmad asked.
"They didn't show cowardice. They stayed with their mum and dad. Family was so important to them. They lived together and they died together," he said.
Husna Begum was due to get married in Leicester next month. Her fiancé is "distraught", Ahmad said. "He has just been wandering around the hospitals, refusing to go home."
Friends and relatives held a public prayer ceremony on Wednesday evening (21 June) to commemorate the Begum family.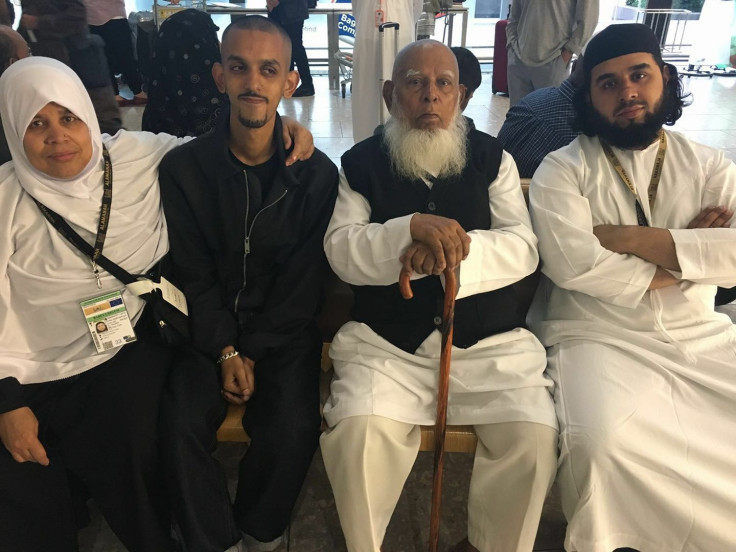 At least 79 people are believed to have died in the fire but that number is expected to rise. Labour leader Jeremy Corbyn described the devastating incident as both a "tragedy and an outrage" and said Grenfell Tower residents were "let down - both in the immediate aftermath and so cruelly beforehand."
Prime Minister Theresa May admitted that the initial response to the tragedy was "a failure of the state." She promised that all victims "irrespective of their immigration status" would be "able to access the services they need, including healthcare and accommodation."
The survivors have received over £700,000 in compensation and been moved to 68 luxury flats in Kensington.