Filming for Grimm season 5 is currently underway and the show will premiere on 30 October on NBC. Executive producer and director Norberto Barba shared on Twitter that the premiere episode will be titled, The Grimm Identity.
The director also shared a behind-the-set image, which shows Adalind with her newborn baby, implying that she would survive the childbirth.
Meanwhile, NBC officially unveiled the first look of Grimm season 5, which shows Adalind and Nick having a tough time in the delivery room.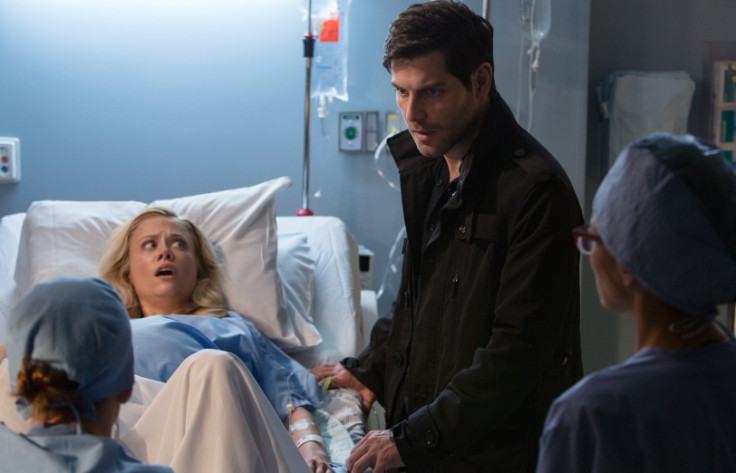 "Nick makes it to the hospital just in time as Adalind is in labor with their child," executive producer Jim Kouf told TV insider. "As if Nick and Adalind's relationship wasn't tumultuous enough, the new baby has complications during birth that threaten Adalind's life."
In the season 4 finale, we saw Nick trying to strangulate Juliette to avenge his mother's death, but she was later killed by Trubel. Further, Nick was left to deal with Adalind, who was pregnant with his child.
Talking about the parents-to-be co-creator David Greenwalt told TV Guide, "They're in an unusual situation, which is they've had a child, but they've never had a relationship. Their relationship is based on trying to kill one another."
Moreover, in the upcoming season, fans might get to see Adalind trying to find a job as a lawyer. Rosalee could be seen dealing with her addictions and put a strain on her relationship with Monroe, reports claimed.