GTA 5: Casino Heist and Zombie leaked DLC gameplay details revealed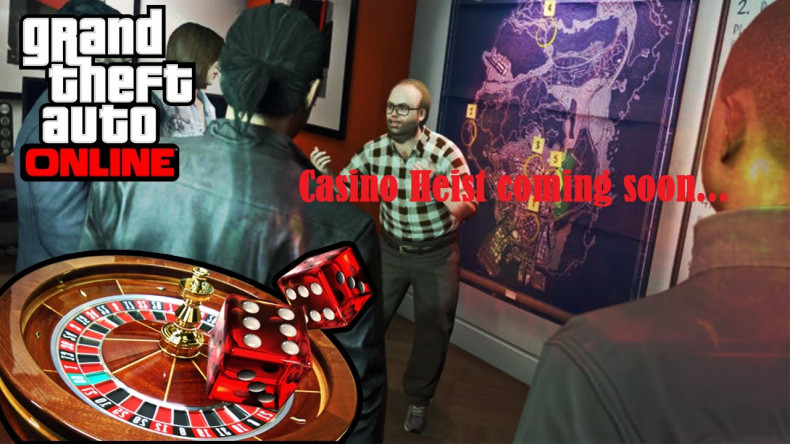 Avid GTA 5 gamers are in for some exciting news, as renowned YouTuber DomisLive (aka Dom) reveals some intriguing details about the highly-speculated Casino Heist and Zombie DLC for the game's single-player mode.
The brand new leaked information regarding the forthcoming Single player DLC comes from the prolific GTA 5 leaksters, Yan22 and Funmw2, who have recently tweeted about some fascinating gameplay elements that could be part of the Casino Heist and Zombie DLC.
According to Yan22's recent tweet, there will be two single-player DLCs releasing soon: Agent and Zombies, wherein the former involves the IAA and the latter will be linked with Casino Heist as Trevor, Michael and Franklin find increasingly challenging ways to get rich in GTA 5.
In his next tweet (above), Yan22 hints that we might unlock different missions: Agent or the Casino Heist depending on whether you choose Ending A or B or C, after the final Heist mission in GTA 5.
For instance, if you chose Ending A, you might get to play the first two sets of Casino Heist missions and Ending B will unlock the next two set of Heist missions for Casino.
Finally, if you have chosen Ending C, then you will be eligible to play the Agent Missions in single-player mode for GTA 5.
The third tweet from Yan22 (see above) suggests that we are likely to see a bunch of new features for cell phones, apart from a set of new shops, new interiors, etc. Besides, the big catch is that the leaksters have also found information pertaining to 40 to 50 new missions for single-player mode through leaked game files in GTA 5.
Dom clarifies that all the leaked information has surfaced online via existing game code in GTA 5 and this is not some speculation that could be brushed aside or ignored.
Consequently, it is just a matter of time and Rockstar should soon come up with new announcements for GTA 5 single-player DLC.
In related news, Dom talks about Funmw2's perspective regarding the leaked DLC info on the forthcoming single-player DLC in GTA 5.
According to Funmw2's recent tweet, Trevor will be the protagonist for the Casino Heist DLC, while Michael will assume the lead character for the Zombie DLC.
Furthermore, it is ascertained that Trevor could take over the Agent Missions as the main protagonist if you have chosen the third ending aka Ending C.
In line with earlier leaks that surfaced through in-game files, it seems Rockstar could be silently working on future DLCs for GTA 5 single-player and multiplayer in order to protect its huge fan-base for its most successful game in a decade.