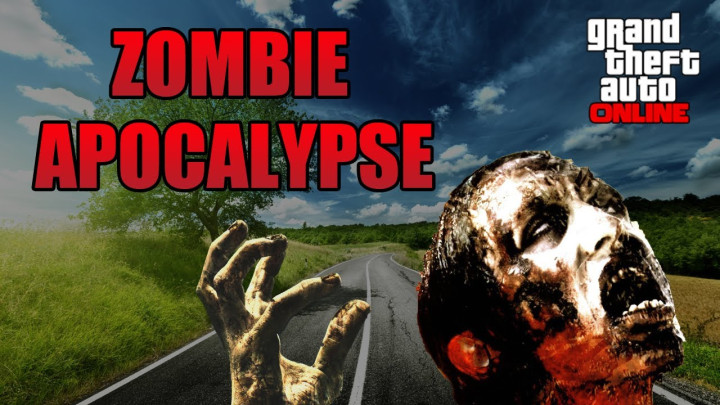 Discerning GTA 5 tipster, DomisLive (aka Dom), has unearthed more details about the rumoured Zombie mode for single-player DLC via leaked game source code in his latest YouTube video.
To further strengthen his claims with the leaked source code for Zombie DLC, Dom showcases a few screenshots depicting Zombie Mode for GTA 5, wherein the screenshots were reportedly procured from veteran modder, ChromeXmods.
The first screenshot in the video points to DLC selection screen with three options: GTA, Dead and Trevor.
During one of his trials with the new Zombie DLC mod, ChromeXmods tried to click on the Dead option in the selection screen menu which triggered a pop-up message saying that he needs SP_Zombie to run the mod.
The message could actually hint at Single-Player Zombie DLC. However, the lines of code in earlier leaked game files do not clearly mention if the DLC will be limited to single-player or support multiplayer mode as well (though single-player Zombie mode is confirmed in the source code).
The tipster also points out a bunch of old school Easter eggs pertaining to Zombie DLC, and demonstrates the Zombie Mod for GTA 5 that made waves on the internet awhile ago.
One such Easter egg points to the Zombix billboard that says "Go Straight for the head". Zombix is widely believed to be a direct reference to Zombrex which is a drug used in Dead Rising to cure victims of Zombie infection.
The Easter egg reference actually fuels further speculation that Rockstar might be brewing fresh ideas of introducing Zombie menace into the peaceful suburbs of Los Santos and Blaine County, besides administering Zombix as the recommended drug to cure all forms of infections arising out of Zombie-inflicted wounds, bites, scratches and more in the game.
Another key reference to Zombie DLC comes from Vinewood Zombie Easter egg, wherein you will see a street performer or paid actor dressed in Zombie attire who showcases his skills to bystanders while also indulging in small talk when prompted.
Finally, the Zombie Mod created by another GTA veteran modder back in January showcases a Zombie invasion wherein Michael takes on hordes of Zombies on a beach shore.
Rockstar seems to have heard the clamour of its avid fans and the GTA community, as the leaked game source code clearly suggests some developmental work is happening with the highly-anticipated Zombie DLC for GTA 5.