GTA 5 gets 'F**k Take Two' blimp mod as players rally against Open IV shutdown
Take-Two issues cease and desist to popular modding tool earlier this week.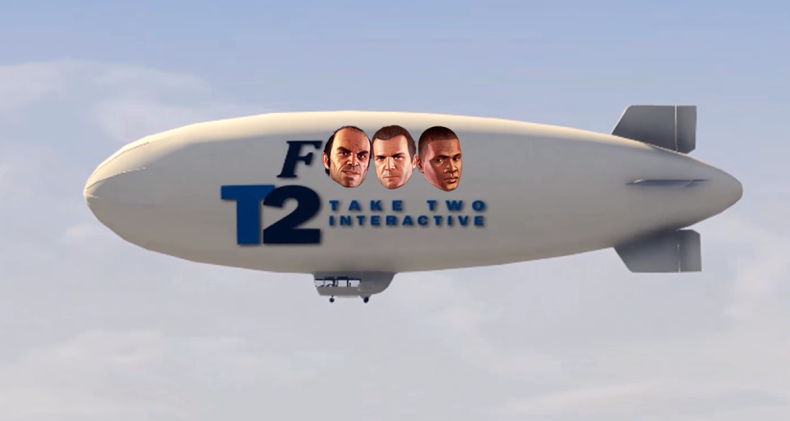 Angry Grand Theft Auto 5 modders have reacted in the only way they how to the news that Rockstar Games parent company Take-Two Interactive issued a cease and desist to popular PC modding tool Open IV.
Players wishing to protest the decision can install a new mod by 'Olanov' which introduces a blimp to the game emblazoned with the words "F**k Take-Two Interactive". The mod can be downloaded here.
A video was released (embedded below) showing off the mod in action, which ends with a message telling angry players: "Protest with your money. Don't pre-order. Tell Take-Two how you feel."
OpenIV, one of the most popular modding tools for the PC version of GTA 5 and its predecessor, had been running for nearly a decade before Take-Two's legal letter shut it down on Wednesday (14 June).
Rockstar issued a statement after a notable fan backlash against the decision, saying OpenIV "enable[d] recent malicious mods that allow harassment of players and interfere with the GTA Online experience for everybody."
"We are working to figure out how we can continue to support the creative community without negatively impacting our players," the statement said.
A statement from OpenIV said the letter was sent because the modding tool allowed "third parties to defeat security features of its software and modify that software in violation Take-Two's rights."
The modding communities around both Grand Theft Auto 4 and 5 are huge, and a core reason behind the game's continued popularity on PC.
In May, Take-Two announced that Grand Theft Auto 5 had topped 80 million sales worldwide, meaning it will soon enter the top 3 best-selling video games of all time.
For all the latest video game news follow us on Twitter @IBTGamesUK.