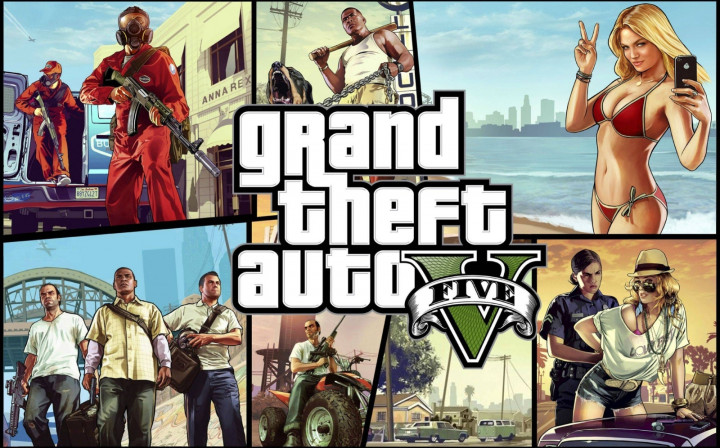 Renowned YouTubers, DomisLive (aka Dom) and iCrazyTeddy, have revealed some interesting tips and tricks to get inside the DJ booth at the Strip Club, using an inherent glitch after the 1.16 patch in GTA 5.
Here is a simple guide to unlock the Strip Club glitch and gain an entry into the DJ booth in GTA 5 (courtesy of YouTuber PunchyJay's gameplay):
First up, get a motorcycle like the one you see in the video that reads "Sprunk" on the fuel tank.
Now go to the Strip Club - 'Vanilla Unicorn' and enter the building while you are still riding the bike.
Ride your motorcycle into the Strip Club (see video) and then bump into a customer seated at the corner table (just adjacent to the banner reading Vanilla Unicorn).
Wait until the customer regains his posture and gets up on the table.
Right at this moment, switch to a single-player character. For instance, if you are playing as Franklin, then switch to Michael's character.
To execute the character switch, just hold down the D-Pad and then select the character you wish to switch to via the interaction menu.
Then you will re-spawn in the game as Michael's character. Once again switch back to Franklin as that character is still at the Strip Club.
At this moment, your Franklin's character will re-spawn at the DJ booth inside the Strip Club as this is part of the in-game glitch.
You will notice that both Franklin and the Sprunk bike are inside the DJ booth.
Note: The glitch is working only in offline or story mode as the game currently supports switching characters only in single-player mode.
You can now enjoy the minute details inside the DJ booth including the mixing and matching equipment, a couple of computers and the DJ himself seated in an armchair inside the booth.