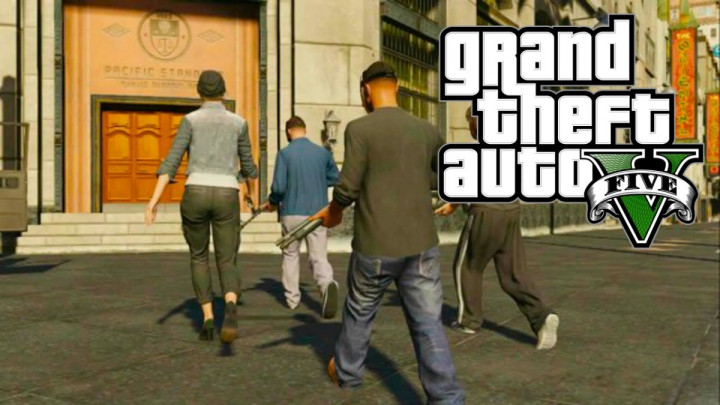 Some interesting snippets of information have been revealed regarding the release of Heist DLC and its correlation with the next-gen GTA 5 release in the autumn.
Renowned GTA 5 tipster, iCrazyTeddy, has pointed to a recent report on Rockstar Newswire that fuels further speculation about the release date of Heist DLC for GTA Online. The game developer has hinted at an extensive array of new jobs, an arsenal of new weapons, scores of new vehicles, new properties and player customisations for PS4, Xbox One and PC with the re-mastered edition of GTA 5.
This glimpse into next-gen GTA 5 leads to further speculation that the current-gen consoles will have limited access to jobs, payouts and choice of weapons in contrast to the fully upgraded version of GTA 5, which is expected to hit all major gaming platforms in the autumn.
With the ability to transfer character ranking and game progress from current-gen to next-gen systems, Rockstar should equip you with the opportunity to unlock new game levels as you make the transition from PS3 to PS4, Xbox 360 to Xbox One, PS3 to Xbox One or Xbox 360 to PS4, depending on your upgrade.
The tipster concludes that the Heist DLC will undoubtedly be available across major gaming platforms including the current-gen consoles and PC.
Consequently, avid GTA 5 gamers need not worry about missing out on playing Heist DLC in GTA Online, once the re-mastered edition of the game comes out.
With just a few days left until the celebration of GTA 5's first anniversary, one year after the game's release on current-gen consoles, the time is ripe for Rockstar to launch the highly-anticipated Heist DLC.
Recent rumours have pointed to the Heist DLC release on 16 or 23 September - let us know what you think.