Discerning Grand Theft Auto 5 (GTA 5) fans have unearthed details of highly-anticipated Heist DLC for GTA Online through the rpf files pertaining to the recently released 1.10 title update.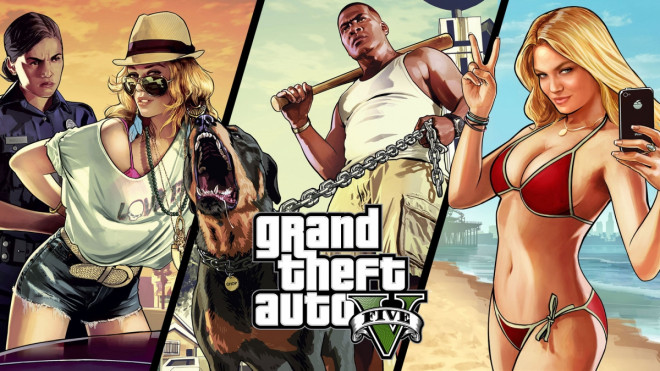 According to the GTA 5 gamer funmw2, the key features revealed through the 1.10 update files include a printer for heists and a tournament qualification playlist. It is ascertained that every heist mission could be started with the aid of a printer in each player's apartment.
Here is the reference text about heist printer found in title update files:
At the printer, press ~INPUT_CONTEXT~ to collect the heist details.

Press~INPUT_CONTEXT~ to collect the heist details.

Start Heist
Some information about tournaments called "Tournament Qualification Playlist" has also been found in the leaked DLC files. Avid GTA 5 fans are speculating that it could probably be linked to GTA Online races, ranking jobs or even heist missions.
Check out the leaked reference text below:
Tournament Qualification Playlist

You successfully recorded a total time of ~a~. All players that qualify for the Tournament will be contacted by Rockstar once the qualification period is over.

You've joined a Tournament Qualification Playlist in progress. Scores from this attempt will not be submitted.

Are you sure you want to start this Tournament Playlist?
Earlier leaks hinted at a probable heist mission for Maze Bank as well as Casino heists. But the latest leak suggests Rockstar has added Maze Bank as the name of a new contact for the rumoured DLC or something to do with stock markets.
Funmw2 has been spot on with his earlier leaks on content creator and assassination missions, and hence the GTA gaming community is just too eager to learn more from him. Nevertheless, Rockstar has been tight-lipped about the leaked data for the upcoming DLC for GTA 5 or GTA Online.