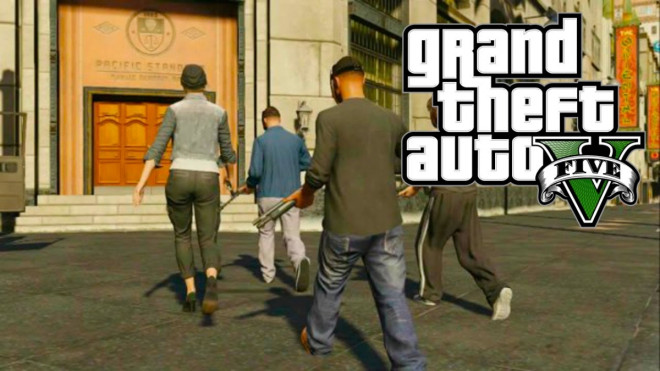 Avid Grand Theft Auto 5 (GTA 5) fans have for long been eagerly awaiting the Heists DLC release for the game from Rockstar. Some discerning GTA gamers have been constantly digging up information on the upcoming Heists DLC through the game's secret beta files.
Consequently, a new heist mission called Ornate Bank Heist has been unearthed and its gameplay video has been uploaded on Facebook by a gamer, Trevcraftpro. Quite strangely though, the developers or the modders behind the heist mission have reportedly misspelt the word "entrance" in the subtitles carried by the gameplay video.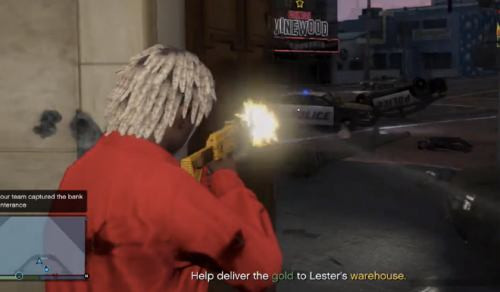 On the flip side, the uploader claims an earning potential of 50-80k GTA$ (in a Facebook comment) once the heists mission development is complete or when the full and final version of heists DLC is released to the public. It is still unclear if this is a modded (fake) version of the game or completely legitimate (real).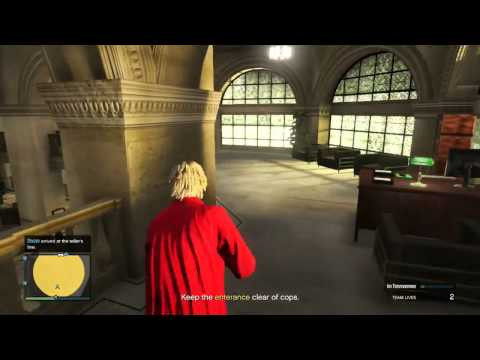 However, the gameplay video posted on Facebook reveals some interesting titbits such as players prepping up for the bank robbery job, their plans to evade the cops and the final objective to deliver the gold to Lester's warehouse.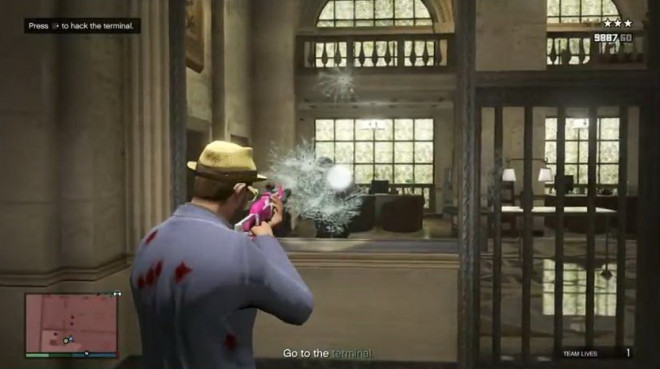 If you are still not convinced, take a peek at the leaked heist gameplay footage below:
Rockstar has not yet commented on the leaked footage, but the gaming community has shown some mixed reactions to the leak.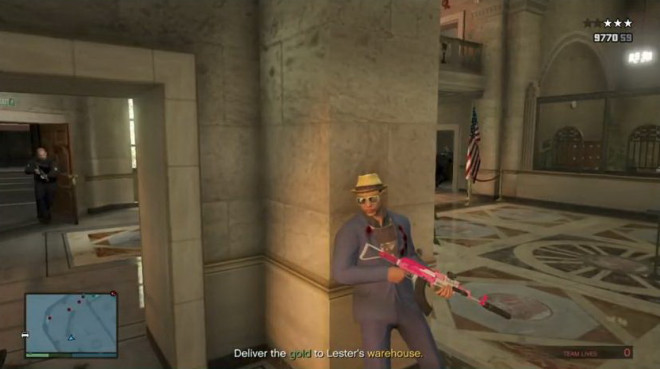 Check out some interesting Facebook comments by readers on the leaked heist gameplay video, in the screenshot below: