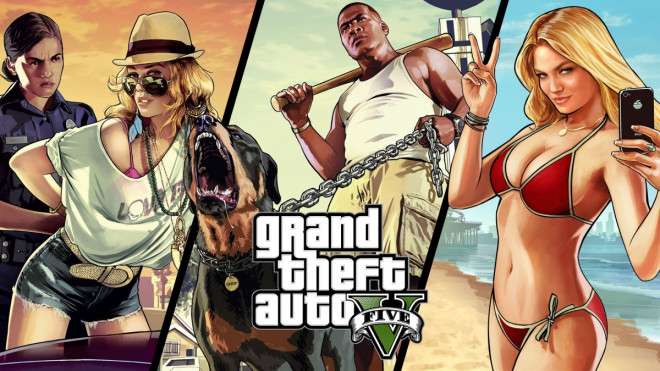 Unlimited money and RP glitches for GTA 5 online mode are back in the spotlight as discerning gamers and hackers have unearthed yet another bunch of exploits in 1.10 patch.
The new unlimited RP glitch allows players to earn up to 400RP instantly from any rank in GTA Online after the 1.10 title update. It looks like Rockstar's stubborn efforts for controlling and balancing the game's online economy is only making things worse, as more and more exploits/bugs keep surfacing with every new patch or update.
Discerning gamers who felt let down by Rockstar's efforts at patching up existing exploits can still find some solace, as IBTimes UK explores various ways of exploiting these glitches for earning unlimited RP and levelling up in no time (NOTE: you need some high-ranking to unlock powerful weapons and hidden goodies in the game).
How to Use Unlimited RP Glitch in GTA 5 Online After 1.10 Patch
Just pause the session in GTA 5 game. Now, click on Online tab > choose Jobs > Host a Job and then click on Rockstar Created.
Now go to Versus option and then select the mission Crooked Cop. Customise the settings to your liking or leave them at their default values.
Start the mission by entering any car of your choice. For instance, you may pick the Land Rover.
Now head straight to the military base with the aid of the in-game mini map. You may place a location marker on the map for your convenience.
Drive your car through the security gate at the marked location of the map. Allow the security guards to start firing and kill you at the main gate of the military base.
You should now respawn at a nearby location on the highway. Just keep coming back to the base to increase your wanted level and get killed on each occasion.
Rinse and repeat this process to get unlimited RP and regardless of your ranking you will earn up to 400RP every time you trespass the security gate at the military base or get killed in the firefight.
If you are a sceptic, check out the video below: