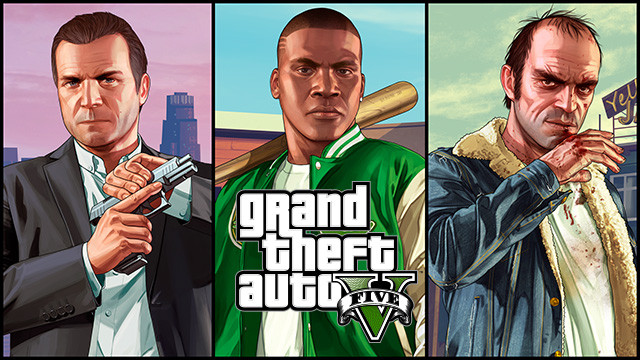 The internet is abuzz with news of the impending Heist DLC release date as fresh details on the 1.17 update leak online via source code from Xbox Live marketplace.
In line with earlier leaks pertaining to I'm Not a Hipster update and Independence Day DLC, the Xbox Live source code has now revealed more information about the upcoming 1.17 update or Heist DLC for GTA Online as reported by renowned YouTube tipster, DomisLive (aka Dom).
The leaked source code clearly has a reference to Test DLC and this could invariably be linked to the recent maintenance work (19 September) undertaken by Rockstar Games for GTA Online.
Apparently, the game maker had shut down its cloud services temporarily on both PS3 and Xbox 360 platforms during the maintenance period and it seems a new DLC is in the works.
Speculation is rife that the DLC under testing could actually be the highly-anticipated Heist update or 1.17 update which is due for release any time.
To further strengthen this claim, earlier leaked info via Xbox Live source code suggests that the Heist DLC could debut a Leaderboard feature as there has been a recent maintenance update for Leaderboard prior to the latest Test DLC leak for GTA Online.
The tipster concludes that the 1.17 update or Heists DLC is likely to be released on 23 September or 30 September as Rockstar loves to release its biggest DLC releases on Tuesdays.
Do you think the next DLC would be Heists or something else? Please leave your comments below.