Avid GTA Online gamers are in for a treat as renowned YouTuber MrBossFTW aka Ross showcases the performance of newly released Sultan RS and Banshee 900R in a supercar showdown with the older DLC cars like Adder, Zentorno and Pegassi Osiris. The YouTuber describes what is wrong with the new super cars in GTA 5 as opposed to their predecessors from the previous DLCs, in his latest gameplay video for GTA Online.
The gameplay video depicting the fastest and fully-upgraded supercars showdown in GTA Online has been credited to fellow YouTuber, Broughy1322. With the advent of the new DLC for customisable race cars, the Karin Sultan and Bravado Banshee can now be purchased and upgraded to high-performance race cars – Karin Sultan RS and Bravado Banshee 900R via bennysoriginalmotorworks.com in the game.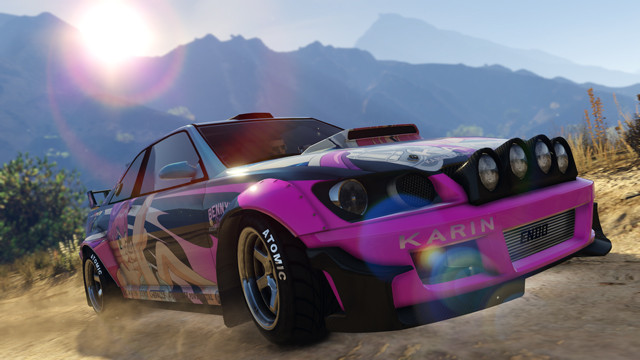 Rockstar's recent post on newswire claims that these fully-upgraded wide-body race cars (Sultan and Bravado Banshee) "can even compete with top-tier supercars like the Zentorno and Progen T20". Ross walks us through the supercar showdown to determine if Rockstar's claim is indeed true or if it is a bit exaggerated.
According to the details and latest findings from the supercar showdown in GTA Online, it is ascertained that Rockstar's claim is indeed accurate. It is now confirmed that the Banshee 900R is the twelfth fastest car, while the Sultan RS stands at ninth position among the fastest cars in GTA Online as per the racing records in the game.
It is quite shocking to note that the Banshee 900R is not even faster than its sports variant and hence the racing upgrades seem to be more of cosmetic value without any performance boosting capabilities.
Apart from visual modifications and looks, both the Sultan RS and Banshee 900R are not really worth your investment. Instead, you could opt for much cheaper racing car upgrades such as the Grotti Turismo R or Entity XF or Pegassi Zentorno.
Ross concludes that Rockstar could indeed set up a new race car category that sits between the sports class and super cars, especially given the fact that some cars like the Dewbauchee Massacro, Dinka Jester, Sultan RS, and Banshee 900R, fit nicely into the race car category as they are not too fast like supercars or not too slow like the sports cars.