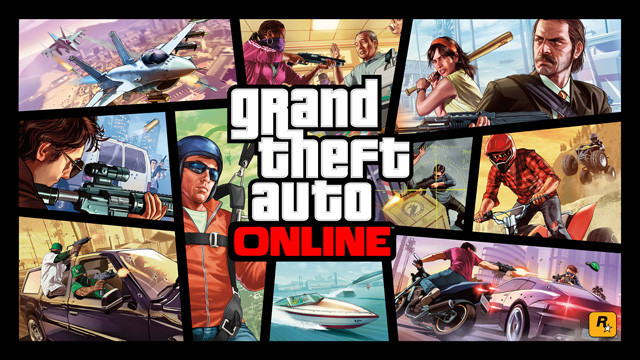 Renowned YouTube tipster, DomisLive (aka Dom), has revealed a bunch of crazy infection mods and glitches in GTA Online, following a flood of tweets from his subscribers regarding the issue.
As the tipster notes, the new breed of car infections could be termed as "low-rider hot jobs" as an inherent glitch in the game controls the way your car behaves when you press a pre-designated hot-key on your infected console in GTA Online.
Some of the crazy car stunts witnessed by affected GTA 5 gamers include side tilting, bunny hopping and floating cars.
One of Dom's subscribers had reportedly invited him to an infected garage wherein Dom could literally experience a bunch of these glitches and mods in action, which he later posted on his YouTube channel.
This is not the first time we have seen random GTA 5 gamers getting infected with glitches and mods, as modders and pranksters have been unleashing tons of such stuff including UFO mods, Ferris Wheel, Block Garage and more in recent times.
The tipster admits that the hydraulic mods are completely harmless and can be used to perform some funky hydraulic stunts within a garage.
Tip #1: In order to trigger this glitch or mod, you just have to keep tapping left and right in the Action menu (Note: You must be in the driver's seat of any car), which is accessible via the game's interaction menu in GTA Online.
Along the lines of previous UFO and Block Garage infected mods, the new hydraulics mods also spreads the infection from one lobby to another through infected systems or consoles in GTA Online.
You should either delete the latest 1.16 update or empty the system cache files to get rid of this infected mod as this is a system-level breach that directly affects your console's firmware.
Check out some of the screenshots tweeted by Dom's subscribers that show off infected hydraulics mod in action in the video below:
In related news, the same tipster reveals a few smart tricks to exploit swimming on air glitch as well as finding new secret locations in GTA Online, with due credit to veteran glitchers' team: Return of TheGamer and UnitedGaming YT.
Tip #2: In order for the air glitch to work correctly, you need to download the appropriate mission for your console from the following links:
Tip #3:Ensure that you select the correct platform while playing any of these glitched missions (based on your console make or model). In addition, make sure that the right platform name is chosen in your Rockstar Social Club account (else you will see an error message saying Mission Not Found).
Tip #4: The mission would read something like: "Return Of Thegamer YT" in the title description. There may some other duplicate entries as well with the word "Swim" in it and that's how you identify this mission.
Tip #5: You can do this mission with up to 9 players or a minimum of two players or friends by sending them an invite in GTA Online.
Tip #6: During this mission, you can also run through the walls, in addition to swimming on air at the ear-marked location.
Tip #7: Just get yourself killed at this glitched location and you will respawn at a random secret location (you never have seen) in GTA Online.