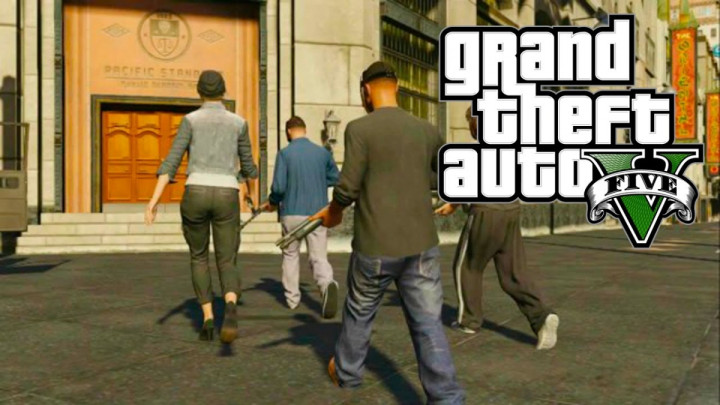 Freshly leaked Heist update details pertaining to vehicle customisation options have surfaced online via iCrazyTeddy's YouTube channel, with due credit to veteran GTA modder and tipster, Chr0m3 X MoDz.
As iCrazyTeddy notes, it is not yet clear if these DLC vehicle upgrades would be available during free roam or only while performing the Heist missions in GTA Online.
Nevertheless, the DLC vehicle upgrade options could include a range of custom modifications such as various types of armour, different utilities and a handful of custom weapons along the lines of the popular Hollywood flick, Death Race.
Inspired by the movie, gamers could expect some action-packed gameplay elements being introduced into the game with the vehicle customisation update for Heist DLC.
A few of those movie inspired additions to GTA 5 could include Smoke Bombs, Napalm, and Tomb Stone which act as protective shields at the back of the car as well as doubles up as emergency drop weapons to take out tailgating rivals towards the end of the race.
Among other movie inspired weaponry, gamers would cherish the idea of using mounted mini-gun, chainsaws, spiked wheels and other crazy customisations that could change the game.
iCrazyTeddy also points out the crazy James Bond car or the JB700 in the single-player mode which can shoot bullets. However, the same car is unavailable in GTA Online without the use of mod or glitch.
The YouTuber just hopes that Rockstar would implement some of these ideas in the forthcoming Heist DLC for GTA Online.
Do let us know in the comments section (below) about your preferred vehicle customisation options, armour upgrades and weapon upgrades in the forthcoming Heist DLC.