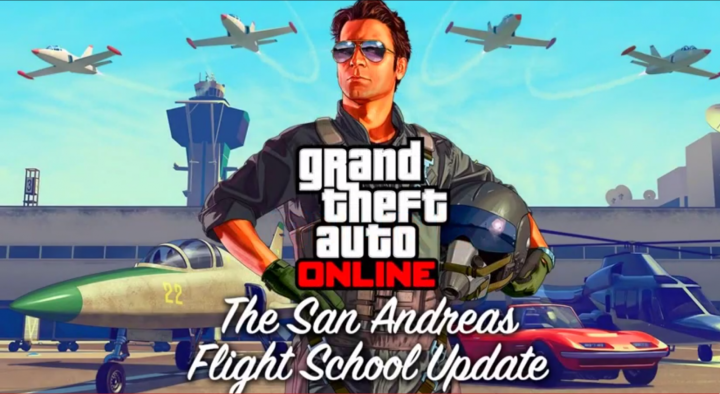 Avid GTA 5 gamers are in for some good news as Rockstar reportedly has plans to unleash a new Army DLC pack with 9 face paints, tattoos, dog tags and hydrajet as part of Veterans Day celebrations on 11 November.
According to discerning YouTube tipster, Chr0m3xMoDz, fresh details of Army DLC pack has surfaced online via leaked game source code in 1.16 update for GTA Online.
Renowned YouTubers, DomisLive (aka Dom) and iCrazyTeddy, have discussed the details of the leaked source code for Army DLC, including its possible release date for GTA Online in their latest YouTube video.
9 Army Face Paints
According to the leaked Army DLC description found in the source code for 1.16 update, there is a reference code of some function with a comment line that reads: "if mparmy exists make 9 army face paints available to purchase."
The reference code actually means that the game will check if the Army DLC pack is installed on your console or PC and if the DLC is installed, the nine face paints feature will be unlocked for access in GTA Online.
Vertical Flight Mode
The other interesting reference code in 1.16 update points to the toggle feature for Vertical Flight mode wherein the user can randomly switch between hover mode and normal flight mode in GTA Online.
Besides, there is also a comment line in the source code that reads: "these were added to mp_pilot_dschool.txt in 1.16." It seems this file never existed prior to release of 1.16 update.
Highly-Probable Release Date for Army DLC
Given the details revealed in the leak, discerning GTA 5 gamers would be pleased to know that the Army DLC would be coming soon as the leak hints at a highly probable release for Veterans Day, which falls on 11 November (Tuesday).
Dom concludes that Rockstar is likely to continue its tradition of celebrating national events with big DLC releases as was the case with the highly-rumoured Independence Day DLC for GTA Online.
What This Means to Prospective GTA 5 Next-Gen Gamers
This could actually mean that the re-mastered edition of GTA 5 will be more fun to play given its superior graphics, better gameplay elements, besides the likelihood of big DLC releases such as Heist DLC, Casino DLC and Army DLC coming out to GTA Online around this time.