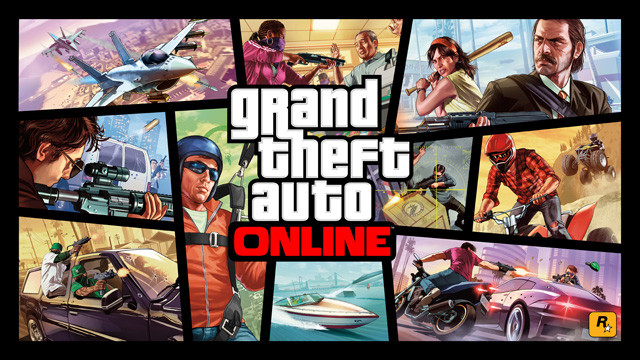 Renowned YouTube tipster, DomisLive (aka Dom), has answered some of the most thought-provoking questions from avid fans of GTA 5 as well as his own followers on Twitter, in his eighth edition of QnA series.
Here are some excerpts from the eighth edition of GTA 5 QnA series:
Halloween DLC
First of the lot is a fan query about the possibility of Rockstar releasing the Halloween DLC for GTA 5 and the likely game content it could feature.
Dom explains that we might actually see the Zombie DLC or some Halloween costumes for the 'trick n treat' party.
Heist DLC
A discerning GTA 5 fan asks Dom if the release of the highly-anticipated heist DLC would somewhat kill the hype and interest in the game or make it boring, especially after playing the heists for a few months.
Though avid GTA gamers have been waiting for the Heist DLC release for a long time, it is still the best DLC that is ever going to be released in the game and as Dom admits, it could be your golden ticket for enhancing the replay value and boosting entertainment value in GTA 5.
Ability to Play With Cross-Platform Gaming Systems
Contrary to a fan's opinion that cross-platform gaming could make GTA Online better, Dom opines that he would like to see the ability to travel to Miami or Las Vegas or maybe New York City with the addition of brand new maps, new jobs, new missions, clothing and people.
Location of Hydra Jet in GTA Online
Another interesting question by an avid GTA 5 gamer relates to the location of Hydra Jet, once the DLC vehicle is released in GTA Online.
Among the probable locations are the helipad and the airport, while Dom clarifies that the Hydra Jet will likely be available only at the airport as it is the only viable location for a proper runway setup.
Ability to Own More Than Two Properties in GTA Online and the Maximum Number
The next query is regarding the ability to own more than two properties in GTA Online and the maximum number of properties that can be owned in the game.
Dom explains that it may be possible to own more than two properties in GTA Online with future DLC releases. However, he questions the feasibility of owning too many properties as he limits the number to a maximum of three properties: two houses and a garage.
Sports and Activities DLC with Basketball, Pool and BMX Customisation
Responding to another gamer's query, Dom hints that it would be a cool idea to introduce Sports and Activities DLC in GTA Online including Basketball court, Pool and BMX customisation as it will enhance the gameplay experience as well as improve the replay value, especially for gamers who have already completed all the story missions as well as online jobs in GTA 5.
Three Things on Dom's Wishlist or Bucket List
Dom reveals that he would like to have at least a million subscribers for his YouTube channel.
Secondly, Dom admits that he would love to be a millionaire (it is not clear if it is in real-life or in GTA 5). However, it appears he is talking about real-life prospects given the context.
Travelling to various parts of the globe seems to be Dom's final wish as he admits of being tired of the monotonous YouTube routine.
Possible Release Date for Heist DLC
Dom hints that the upcoming 1.17 update is likely to feature the Heist DLC with a highly probable release date set for 16 or 23 September.
Dom's All-Time Favourite Video Game
Dom reveals that GTA: San Andreas has been his all-time favourite video game primarily for its character customisation and the ability to do workouts in the gym, besides being able to spend quality time with about 14 prostitutes in the game.
Dom's Favourite GTA DLC Till Date
Responding to a fan query, Dom admits that his favourite GTA DLC of all-time has been the High-Life update given the ability to own an apartment and a garage or two apartments in the game.
The tipster adds that he also loved the 'I'm Not a Hipster' update for its abundance of new cars, clothing, tattoos and more.