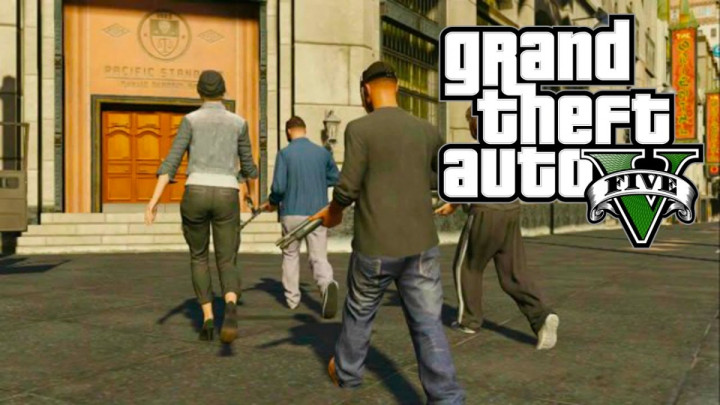 Discerning GTA 5 tipsters, DomisLive (aka Dom) and iCrazyTeddy, have revealed a bunch of new jobs pertaining to the upcoming Cops n Crooks (CnC) leaked DLC for GTA Online along with a screenshot pertaining to the leaked source code of VIP mission for Heist DLC.
Dom has revealed the probable list of CnC missions for GTA Online Heist in his latest YouTube video via a leaked screenshot for the same.
According to the screenshot, avid gamers of GTA 5 can expect the following CnC missions or jobs as part of the forthcoming Heist DLC for GTA Online:
Cop Patrol
Cop Player
Criminal Arrest
Criminal Car Steal
Criminal Drugs
Criminal Holdup
Criminal Pimping
Criminal Player
Criminal Wanted
Police
Police Chase
Police Station
Dom concludes that the Heist DLC or Casino DLC release seems imminent and it might actually come out any time next week.
In related news, iCrazyTeddy has showcased a leaked screenshot pertaining to some source code of VIP mission for Heist DLC and confirms that the leak has been verified with multiple trustworthy sources.
The leaked description from the screenshot pertaining to the mission titled "CnC - VIP Tour" reads as follows:
"Cop Mission: Escort a VIP's car to a random landmark in the city and then back to their hotel."
The complete story description for the VIP mission reads as follows:
Cops escort the car as they see the sights. Criminals are given the tour points and look out for the VIP. If driver dies, cops can drive and resume the tour. Criminals can get in the car at any point and drive VIP back to gang house for extra rewards.

VIP is taken from a hotel (from list of 8) to an important place in town (list of 8). Make sure the start and exit points are far enough away to give the crooks time to play properly. 2 cops and 6 criminals can join mission. Shoot to Kill.
The story description also cites that the player requires at least Rank 4 to unlock the mission and the only necessary action required to finish this mission is: 'Shoot to Kill'.
The tipster promises to bring more leaked Heist DLC content in a YouTube video in the near future.