Fresh details pertaining to the highly-anticipated Heist and Hydra Attack Helicopter DLC has just been leaked online by renowned hacker of the GTA community, Funmw2 (aka @funmw4), via a YouTube video posted by DomisLive (aka Dom).
The leaked information about the upcoming DLC content has been reportedly obtained through the GTA Online game source code as the tipster admittedly reveals the screenshot (see below) detailing the gameplay elements in the Heists DLC.
Heists DLC Gameplay Details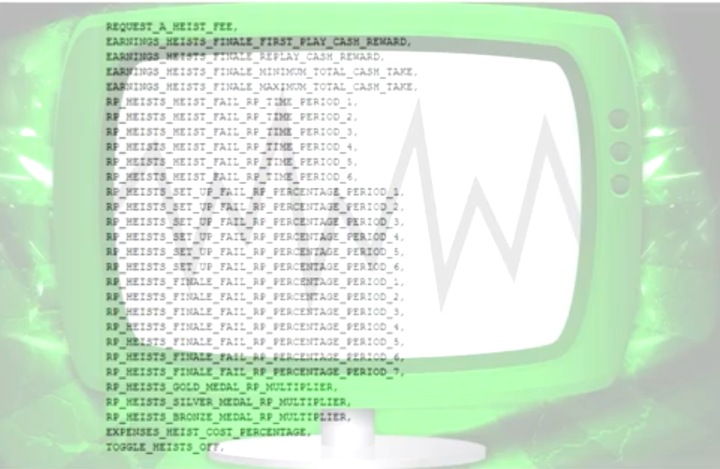 The leaked gameplay elements found in the source code actually suggest that gamers may need to pay up some fees in order to play heists online. The tipster clarifies that the participation fees could indeed be linked to in-game currency rather than real-life money.
The leaked source code also refers to certain keywords in the penultimate line such as expenses, heist, cost and percentage.
This does not actually mean that you need a few thousand or million dollars to play heists online. However, the Heists DLC might follow the PayDay 2 style of gameplay with an entry fee of $100 (in-game currency) to start the mission.
In addition, we may get to see medals for all in-game accomplishments with the release of Heists DLC. In other words, winners of every mission may be rewarded with medals such as Gold, Silver and Bronze depending on their individual or team score at the end of each mission.
Furthermore, a new leaderboard is expected to debut in Heists DLC, which will keep track of your day to day accomplishments including your present ranking, stats, total money earned and more.
The leaderboard concept could boost the competition and participation levels of gamers; but on the downside, it could force greedy gamers to resort to bad practices such as cheating or hacking the game servers online just to get ahead of their rivals.
It would just be convenient if the leaderboard feature also included a mechanism to detect and penalise cheaters in real-time by stripping off their points, medals and illegal money.
Pilot School DLC Details Leaked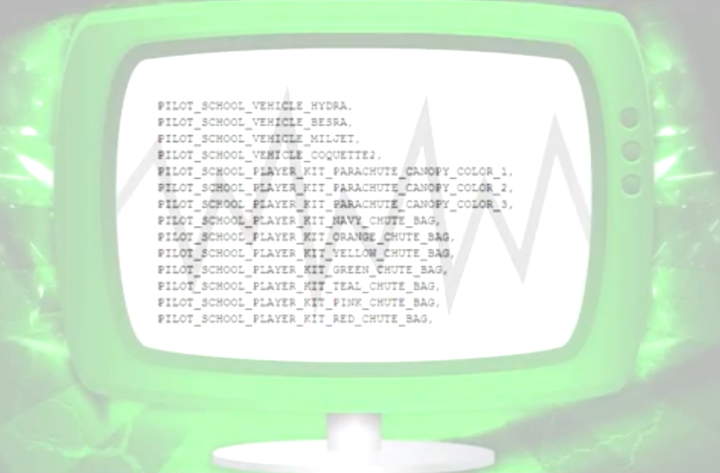 The tipster concludes in the later part of the video that we might get to see a standalone or single-player Pilot School DLC as there is also a reference to Flight Score in the leaked game files.
The same source code pertaining to Pilot School DLC also reveals a set of new vehicles for the DLC including Hydra, Besra, Miljet and Coquette2.
It may be noted that Hydra was first spotted in GTA: San Andreas and the same could make a comeback with Pilot School DLC.
Besides, there is also mention of a player kit for the Pilot School which includes coloured variants of parachutes and chute bags in navy, orange, yellow, green, teal, pink and red.
Would you like to see Hydra debut for GTA Online? Please leave your comments below.