Freshly leaked information about the widely rumoured Independence Day DLC, suggests that the DLC will introduce seven new houses, a monster truck and more in GTA Online, on the occasion of the American Independence Day celebrations on 4 July.
Earlier rumours suggested an impending release date for the Independence Day DLC along with a couple of minor details about the game's content.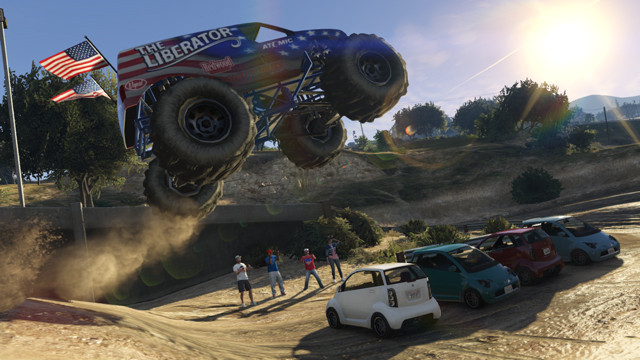 Now the same discerning tipster, DomisLive (aka Dom), who leaked the release date information earlier, has revealed more details about the GTA 5 DLC that is expected to release later this week.
According to the tipster, the Independence Day DLC details have been leaked in the same way as its predecessor, I'm not a Hipster Update.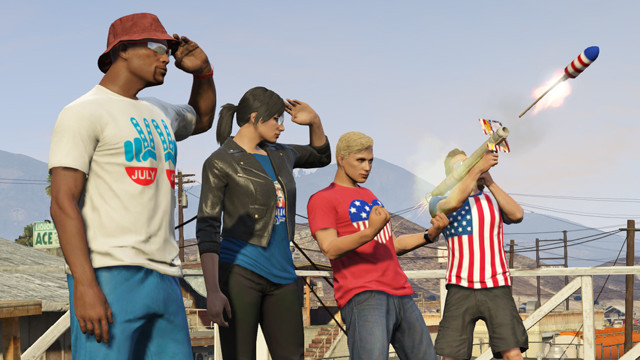 In other words, discerning gamers can now get a preview of the game description as well as some leaked in-game screenshots pertaining to the DLC.
Here is a brief of what the leaked description (see screenshot below) says for the impending Independence Day DLC: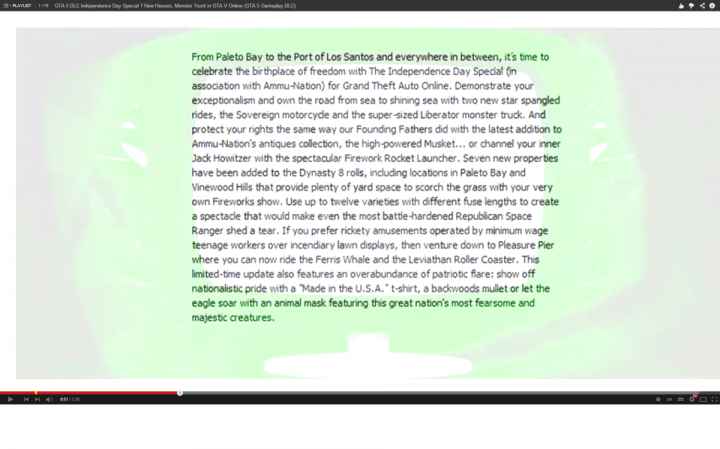 Explore the amazing game world from Paleto Bay to the Port of Los Santos with 'The Independence Day Special' and prepare to rule the roads across the seas with two new star spangled rides, the Sovereign motorcycle and the super-sized Liberator monster truck.
Wage your war for freedom and independence with a new Antiques collection at the Ammu-Nation including the high-powered Musket and the Jack Howitzer with a spectacular Firework Rocket Launcher.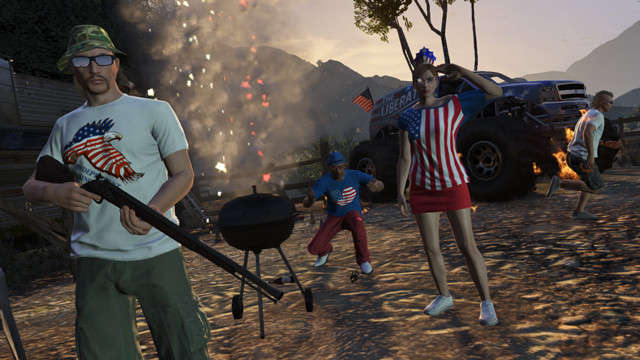 Own seven new properties from the Dynasty 8 website that spans locations from Paleto Bay to Vinewood Hills with lush-green surroundings and the opportunity to display your own Fireworks spectacle with a range of incendiary items.
Take a leisurely stroll at the Pleasure Pier where you get to ride the new Ferris Whale and the Leviathan Roller Coaster, while showing-off your new attire with "Made in the USA" t-shirt, a backwoods mullet or the animal mask featuring the majestic eagle.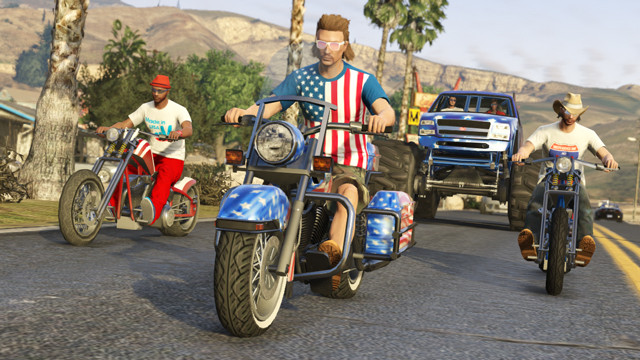 As the tipster concludes in the later part of the video, you can expect this new DLC to release on Friday, 4 July on the occasion of American Independence Day, if not on Tuesday, 1 July as Rockstar often favours its new DLC releases on Tuesdays.
Update: Rockstar has officially confirmed the release of Independence Day Special DLC with the leaked information actually turning out true. You can view the official press release here.