Freshly leaked images pertaining to future DLC weapons including new scrapped Sniper Rifle, Grenade Launcher and Plane have just surfaced online via Se7ensins.com, with due credit to the forum user, ST3V3HACKER, who has obtained the images through the DLC weapon texture sheet.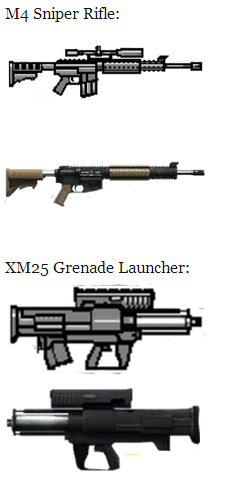 The leaked images were first spotted online by discerning GTA 5 tipster, Typical Gamer, who has shed more light on the leaked weapons in a YouTube video.
According to the tipster, Rockstar may have plans to bring back the scrapped weapons into the future DLCs as the leaked images found in the DLC texture sheet reveal two variants each of M4 sniper rifle and XM25 grenade launcher, and a Triplane.
The tipster further clarifies that the leaked sniper rifle should be based on the M12 special rifle rather than the alleged M4 variant as it aptly fits the class of semi-automatic sniper rifle with faster firing rate.
As GTA 5 currently supports only regular sniper rifles with a slower firing rate, it is only natural that discerning gamers would expect a hybrid sniper rifle with a faster firing rate and an extended magazine size to be introduced in the game.
The semi-automatic sniper rifle would be ideal for the highly-competitive heist missions that are likely to hit the consoles and PC in the next few weeks or before the release of the re-mastered edition in Fall.
Next up in the list is the newly modded grenade launcher which is modelled after the XM25 CDTE grenade launcher aka "The Punisher".
The modded grenade launcher works on the principle of air-burst explosion that can take out enemies hiding behind covers and also cause impact damage to aerial vehicles such as helicopters.
In addition, the modded variant or The Punisher supports target Lock On system to improve accuracy while shooting at distant targets, particularly airborne vehicles.
To balance out the odds with other grenade launchers with bouncing grenade mechanism, the XM25 variant supports a faster firing rate with relatively lesser damage.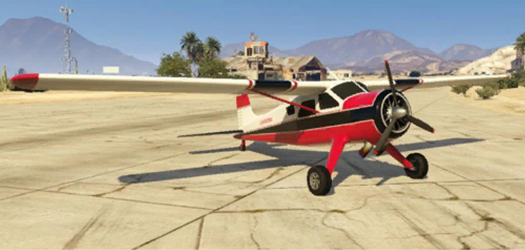 Finally, the third screenshot depicts a two-seater basic plane or probably the Triplane with a four-seater arrangement. This plane should be ideal for quick getaways as it is relatively easier to take off as well as land in comparison to a regular jet plane.
Do you like the new modded weapons rumoured for GTA Online? What kind of weapons would you like to see in future DLCs for GTA 5? Please leave your comments below.