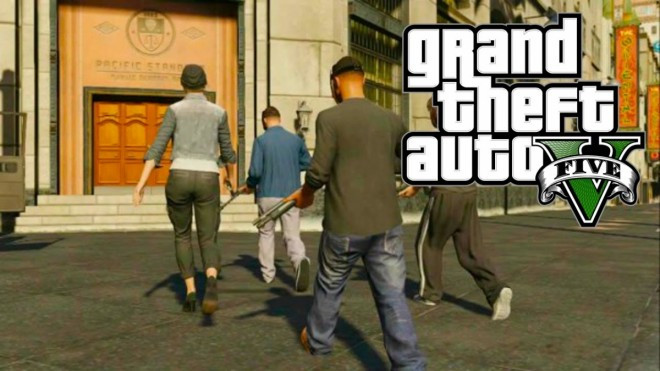 GTA 5 Online players are in for a special treat as avid fans turned hackers have posted a YouTube video detailing the gameplay elements of Heists DLC in its Beta state.
Rockstar is unlikely to release the Heists DLC for game's online version anytime soon, while restless fans of the franchise have unearthed new ways to unlock the same through leaked beta files of the impending DLC.
A YouTube user and avid fan of GTA, Mark Rosette, recently posted a YouTube video revealing the various roles, plans and strategies that can be adopted by players in Heists missions of GTA online.
Furthermore, Mark explains how the new Heists missions will pan out while inviting curious PS3 and Xbox 360 players to join him and explore the beta version of DLC. Players could assume various roles such as hackers, defenders, attackers, scout and more depending upon their skills and interest.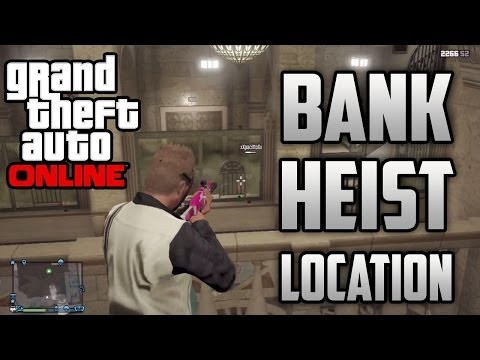 The attackers will assume the role of eliminating security personnel in the vicinity of bank premises, while the defenders take over strategic positions to defend the area from possible reinforcements.
Meanwhile, hackers will engage in breaking the electronic codes to unlock the bank vaults after bypassing or disabling all security alarms protecting the vault doors.
Check out the demo video depicting beta version of GTA 5 Heists DLC in action:
Mark has also posted a few links in the video description inviting aspiring players for the Heists DLC in YouTube. Interested users can accept his invite by clicking on these links and signing up for his subscription in YouTube.
There is still no word on the official release date for the Heists DLC from Rockstar. However, interested GTA 5 Online players can help contribute to further development of Heists DLC beta with their participation and feedback for improvements.