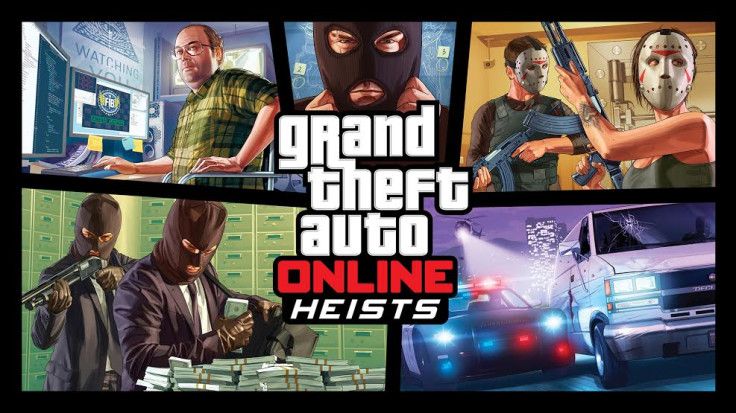 Avid GTA 5 gamers are in for some interesting revelations as renowned YouTuber DomisLive (aka Dom) sheds some light on San Francisco Casino Heist and Yacht leaked DLC location in his latest YouTube videos.
In his latest QnA series for GTA 5 Online Heists, Dom answers some intriguing fan queries ranging from celebrity video coverage to his first ever GTA game experience and more.
Talking about his first celebrity video coverage, Dom clarifies that his ultimate choice would be Kanye West (popular American rapper, songwriter, director and fashion designer) who is married to Kim Kardashian.
Dom adds that he truly believed Kanye is a born genius with lots of talent and hence he would like to interview him.
Responding to another fan query about his YouTube career, Dom explains the bitter and unfortunate event of losing his first YouTube channel (DomisLive) with 500,000 subscribers owing to a ban citing policy violations, after two years of hard work.
As a word of advice, Dom urges prospective YouTubers to focus on their job and give it their best shot instead of thinking about making large sums of money overnight, as only a handful of people have been successful in doing so.
Talking about his suspended YouTube channel, Dom hints that he is no longer in pursuit of getting his first channel restored as there seems to be some change in new YouTube policies and there is nothing he could do about it.
Discussing his preferred alternative job, Dom admits that he would love to buy and sell properties in real-life as it seems to be a lucrative way to make good money.
Along expected lines, Dom clarifies that his first GTA game was Grand Theft Auto 1, which he remembers playing on the PlayStation console as well as on the PC.
Describing the transformation of GTA from over-the-top view to third-person view and then first-person view with GTA 5, Dom explains how the game has evolved constantly to make it a grand success in the action-RPG genre.
Explaining the reason why he took up GTA as his main source for YouTube coverage, Dom reveals that he was curious to explore the in-game violence including blazing guns, gang wars, stealing fast-cars and committing every possible crime, before evading the cops and going scot-free.
Moving on to the crux of the QnA session, Dom answers an intriguing fan query about the highly-probable location for the upcoming casino Heists in GTA Online or if San Francisco and Las Vegas would be great gameplay locations for the proposed Casino Heist DLC.
Dom sounds positive about the idea of having San Francisco or Las Vegas based Casino Heist DLC in the game, as it would extend the city map over a large area and thereby reduce the server lag with players being uniformly distributed across the map.