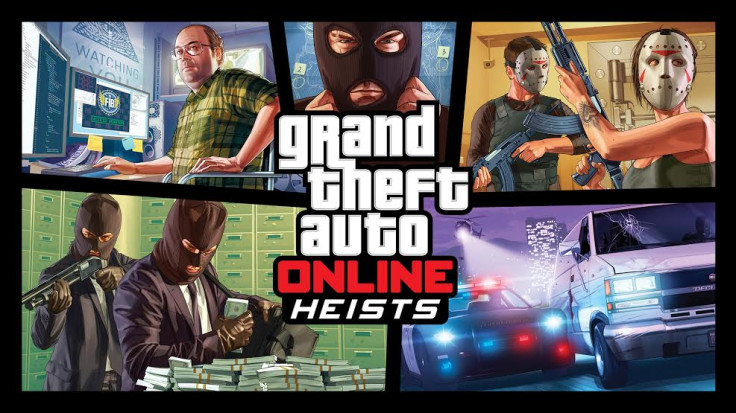 Discerning YouTuber DomisLive (aka Dom) talks about a potential Heist DLC contact named 'Jeff' that is found in GTA 5, in his latest gameplay video for GTA Online.
The internet is abuzz with rumours of Heist DLC character Jeff (as seen in the Heists trailer), who is already a prominent game character in GTA 5, and his possible link between GTA Online Heists and the single-player GTA 5 story mode.
As Dom points out, the GTA Online story mode takes place six months before the GTA 5 single-player story mode, wherein the picture from the Heists trailer mode is being rumoured as the Heist DLC contact, Jeff.
Aged probably around 25 to 35, Jeff's profile image in the official Heists trailer looks much younger than the one seen in the game's single-player mode.
Dom points out another profile image of Jeff, which has reportedly been taken from the GTA wiki-page wherein he is portrayed as a small character in GTA, besides being a close friend of Dom Beasley and Franklin Clinton.
Jeff is also a helicopter pilot, and also owns a website that shows extreme sports and parachute diving videos.
As seen in the single-player story mode, Jeff and Dom Beasley go to Mount Chiliad and record their stunts with sky-diving, before posting the same on the website.
However, it seems this piece of information contradicts itself, given the fact that the GTA Online story mode takes place six months prior to the single-player story mode for GTA 5.
In other words, it means that Jeff would have been a Heists ring leader for six months before becoming a helicopter pilot who records characters jumping out of helicopters and selling those videos on the website.
It is quite logically unlikely that someone could change their profile and roles so drastically within a span of just six months, and hence Dom concludes that both the Heist DLC characters portrayed in the trailer and the one already in the single-player mode are different with no relation whatsoever.
To strengthen this theory, Jeff's profile page depicted on the wiki page suggests that his birth place and origin is Australia, while the game character shown in the Heist DLC trailer looks more of an American.
Check out the video encompassing the Heists trailer and let us know if you think Jeff is an Australian or an American in the comments section below.