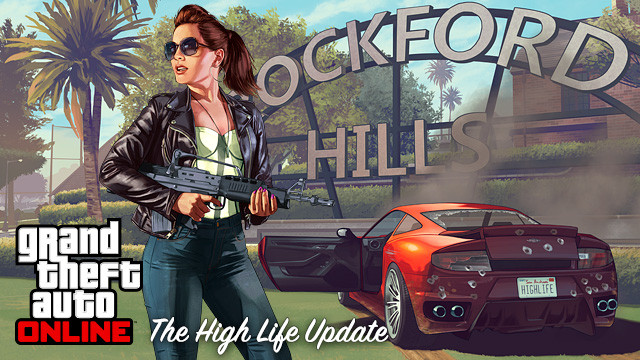 After over a month of waiting, fans will be pleased to hear that GTA 5's High Life Update has been finally released and is available for download.
The update is packed with loads of new changes and additions, including new real estate, cars, bikes, game enhancements and a truck load of Rockstar Created Missions. Here are all the details.
Real Estate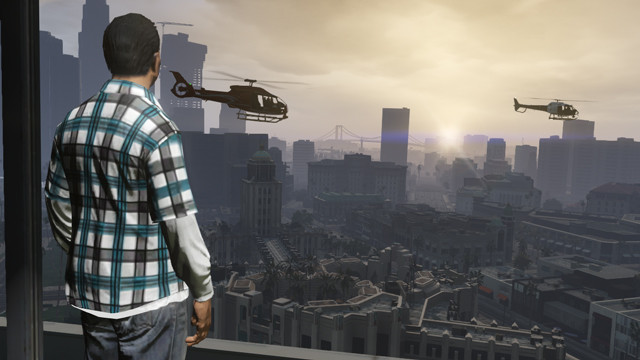 Players can now live large in Los Santos with the ability to own two properties at a time. The new update brings in five lavish new apartments.
The new listings include:
Eclipse Towers in Vinewood
Richards Majestic in Rockford Hills
Tinsel Towers in Little Seoul
4 Integrity Way in Downtown
Del Perro Heights by the beach
As always, players can head over to the new property location sale and follow the prompts or visit Dynasty8realestate.com to consider their next purchase.
---
New Vehicles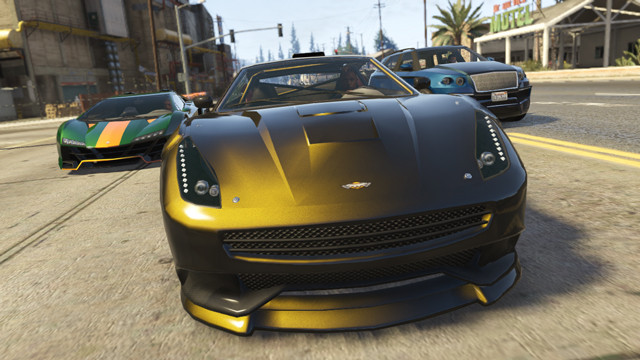 The High Life Update now offers players a trio of luxury cars and a blazing-fast new motorbike. Apart from this, players can store vehicles in two different garages. Here are the new vechiles that you can fill them up with.
Cars
Enus Huntley S (SUV)
Dewbauchee Massacro (Sports)
Pegassi Zentorno (Super)
Bikes
Dinka Thrust (Motorcycle)
Additional Vehicles From Story Mode
You can find these at southernsanandreassuperautos.com and legendarymotorsport.net
Vapid Dominator Ocelot F620
Ubermacht Sentinel (Convertible)
---
Weapons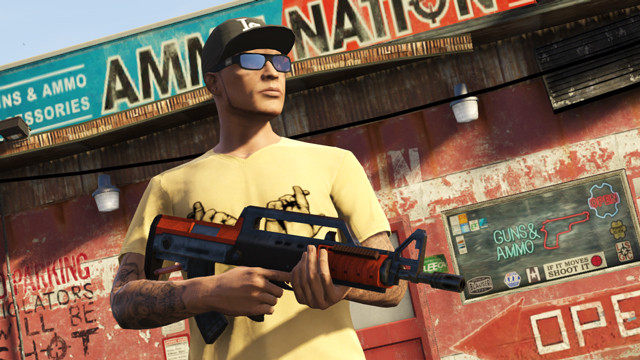 The powerful Bullpup Rifle is finally available for purchase at Ammu-Nation.
---
New Rockstar Created Jobs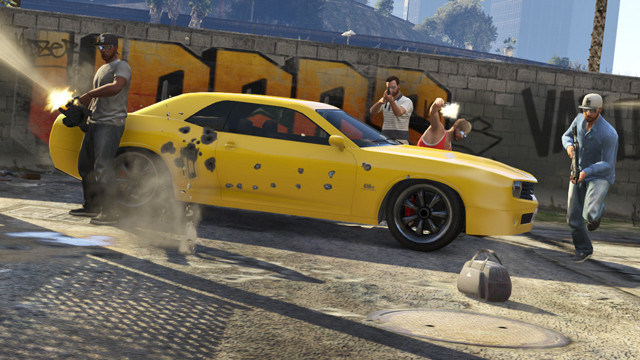 8 New Contact Missions: GTA Today, Artificial Scarcity, Crime Scenester, Hit 'Em Up, Master Data, Handle with Care, On the List, Denial of Service.
Land Race: Stock Market Crash, Loss Leader, Home In The Hills, Thrusting Motion.
---
Game Enhancements
Mental State: Rockstar will now keep track all your behaviour. If one player starts attacking and killing others players, then he will appear as a red blip on other player's maps. The more violent and psychotic the player, the "redder the blip". However, if players are calm and friendly to other players, their blips will stay white.
This new feature will also play a pivtoal role when it comes to in-game match making. So if your blip is extremely red and the game thinks that you are a ragning lunatic, you will automatically join Freemode sessions containing people more 'compatible' with your play style. Players will also be warned when other "psychotic or violent" players are placed in their sessions.
Non-Contact Races are now an option. In this mode, other racers appear as semi-transparent, and you won't be able to collide with them. However, you will still be able to crash into other in-game cars driven by AI, structures and other scenery.
Friend Spectate: If you and a friend are in separate GTA Online sessions, you can now choose to spectate that player through the Friends menu.
New Celebrations: Players can now jazz hands, face palm, slow clap and more. There are also paired toasts for celebrating with a friend, like a backslap, or a solid, manly handshake.
New Clothes: Expect all kinds of opulent new clothes. Rockstar says that there is an array of classy new suit sets available with a pret-a-porter jacket, trousers, suit vest and shoes.
---
Fixes:
Based on feedback from the stunting community, the changes to bike physics in a recent Title Update have been reverted.
Fixed an exploit where players were able to shoot in their garages.
Fixed an issue where players would occasionally not be able to reclaim a vehicle despite it being insured.
Fixed an issue where the water cannon on the Fire Truck did not work correctly.
For a full list of fixes, click here.