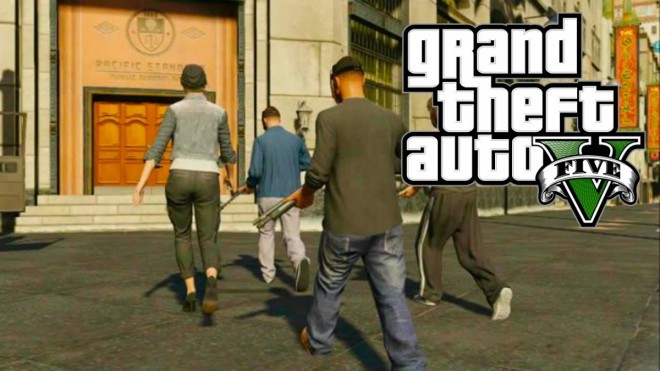 Fresh details of Heist DLC missions have surfaced online via leaked game source code in 1.17 update for GTA Online, while Rockstar Games has been silent about the impending DLC release information.
Discerning YouTuber, DomisLive (aka Dom), has shed more light on the newly leaked Heist missions' info pertaining to Prison Break and Humane Lab in his latest YouTube video.
According to Dom, the leaked info has been obtained from prolific GTA 5 tipsters, ST3V3HACKER and funmw4, who have shared the leaked game source code found in 1.17 update files via Twitter.
The leaked description for upcoming Heist missions reads as follows:
Heists will require GTA cash to set up and organise
There will be Heist Prep missions
The heist leader will be able to determine each player's cut after the heist
There will be a bronze, silver, and gold medal ranking system for heist preps and finales (already known)
3 GTA Online heists will be The Prison Break, The Humane Labs Raid and The Pacific Standard Job
Contrary to widespread belief that Heists could be equally disappointing like other ordinary missions, the leaked info suggests that GTA Online players will get an opportunity to execute the heist in a different way every time, based on their attack plans and exit strategy.
Besides, the flexibility in the rewarding system such as the ability to decide each player's pay cut after the heist and the medal-wise ranking system will surely bolster the replay value of heist missions in GTA Online.
As far as the three leaked Heist missions are concerned, The Prison Break mission revolves around the escape strategy for breaking a prisoner out of the jail, The Humane Labs Raid might focus on some alien invasion with some exit strategy and The Pacific Standard Job is connected to a bank heist that most GTA 5 gamers have long been craving for.
In related news, the same YouTuber reveals some interesting stuff about the leaked Heist Achievements found via 1.17 update source code in GTA Online.
Once again the credit for leaking this info goes to renowned GTA 5 tipsters, fmw2 and ST3V3HACKER, who have shared the leaked source code info via Twitter.
The leak was first spotted on GTA forums and Se7ensins website, wherein a snapshot pertaining to the leak has been making waves on the internet.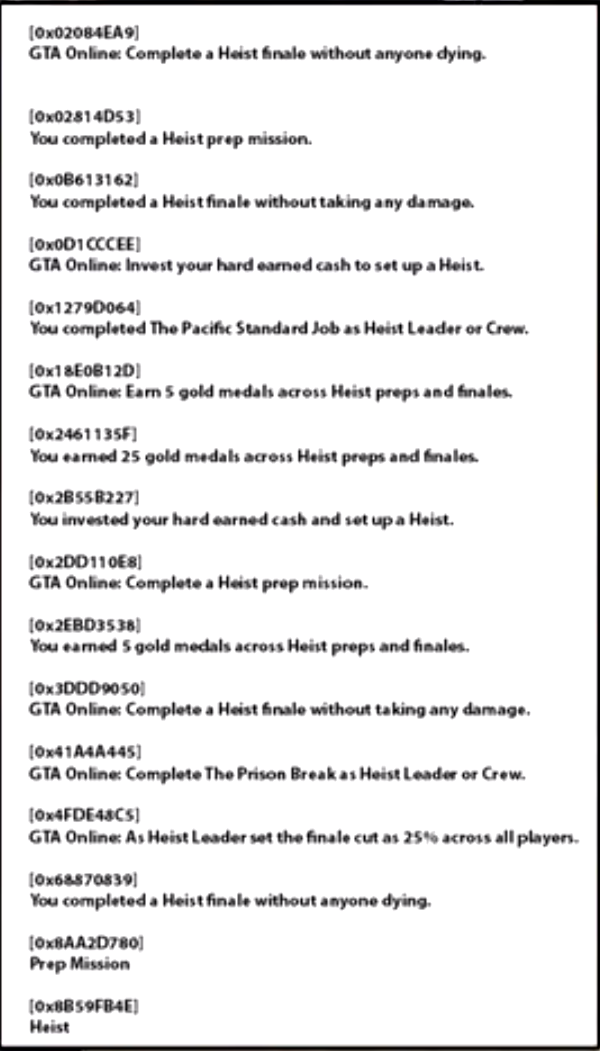 According to the description in the leaked snapshot (above), various player achievements fulfilled at various stages of the Heist missions have been clearly revealed.
Check out the video below to get a glimpse of Heist beta in action: