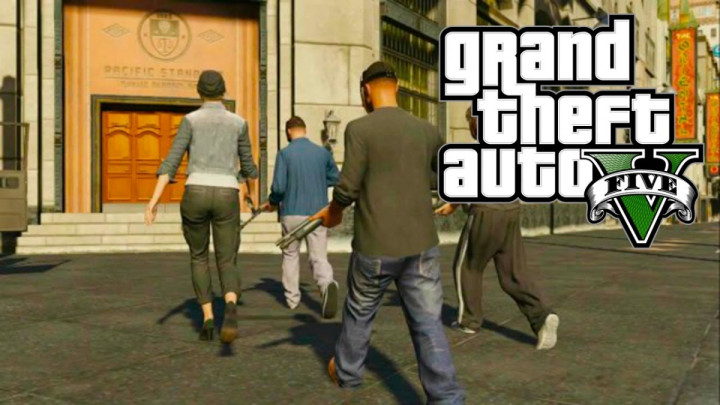 Avid GTA 5 gamers are in for a pleasant surprise as a couple of gameplay screenshots pertaining to the highly-anticipated Heist DLC are making waves on the internet.
As discerning YouTuber DomisLive (aka Dom) reports in his latest video, the screenshots depicting the Heist DLC gameplay were sent to him via Twitter by one of his subscribers.
The first of the two screenshots clearly reveals the Competitive Stats and Cash Earned by Rockstar developer during one of the missions as the Heist DLC definitely seems to be under testing right now.
The Cash Earned section clearly confirms that the developer has earned about $100m while playing Heists in GTA Online, while there are other monetary figures pointing to earnings in Jobs, Shared Money, Car Sales, Betting and Collected Money.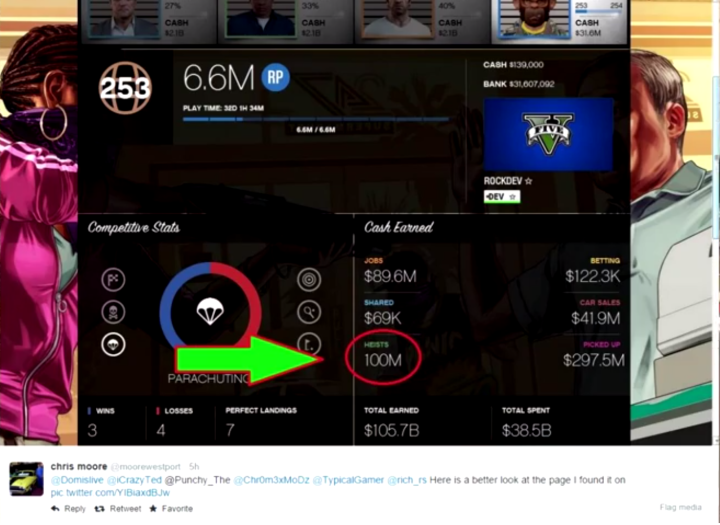 Though the leaked image (above) appears to be genuine at first glance, Dom has ascertained that it has been faked, after comparing his own stats on Rockstar Social Club with those of the Rockstar developer shown in the image.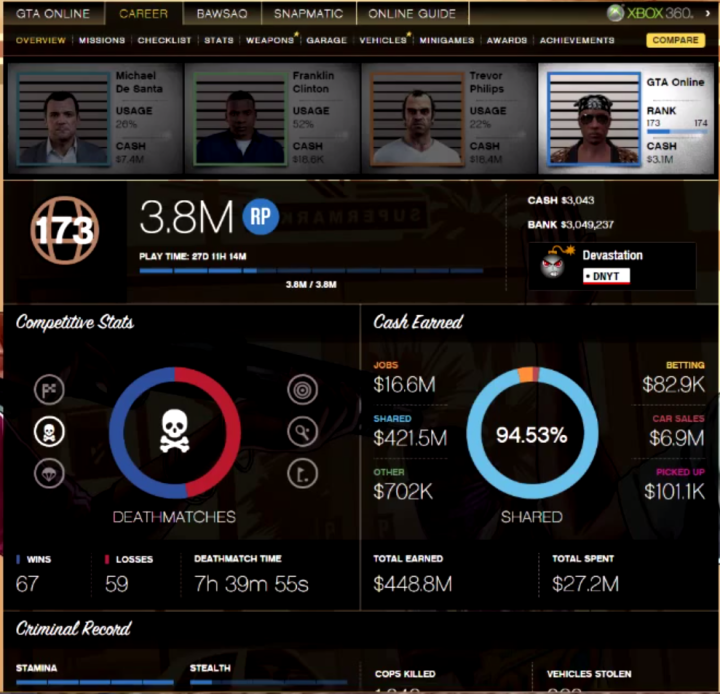 Dom points to the screenshot (above) detailing his own stats on Rockstar Social Club wherein the Cash Earned section carries an entry reading "Other" instead of "Heists" as shown in the first leaked image.
In addition, the YouTuber explains that he could not find any Heists tag in GTA Online. Besides, the gamer tag for the person who uploaded this image had no links to the Heists tag in the ledge.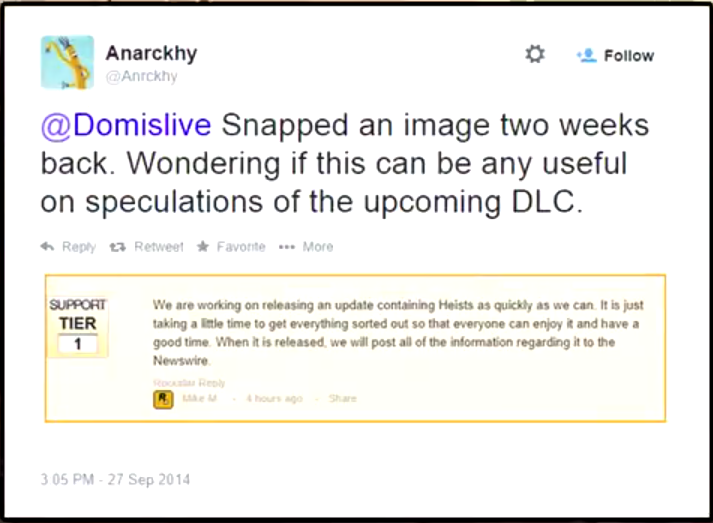 Meanwhile, a second screenshot pertaining to the impending Heist DLC has surfaced online wherein one of Dom's subscribers named "Anarckhy" has tweeted the image of a Tier 1 message posted by a Rockstar representative in response to a fan query on its support forums.
Going by Rockstar's message in the second screenshot, Dom clarifies that it appears to be a genuine one unlike the first screenshot.
The YouTuber concludes that it is not certain if the Heist DLC would be part of the 1.17 update. However, the recently leaked Multiplayer Last Team Standing (MPLTS) DLC info clearly suggests that the Heists release is definitely around the corner.
With just a couple of days left for the highly-rumoured 30 September release date for the Heist DLC, we can just hope that Rockstar Games will not disappoint its fans once again.