Avid GTA 5 gamers are in for some good news, as Rockstar Games has reportedly extended the bonus crate drop event until 13 October (Monday) to encourage gamers to win limited edition collectibles comprising the rare Victory Fist T-shirts while playing GTA online on current-gen systems.
In addition, returning gamers from PS3 and Xbox 360 to next-gen systems (PS4 and Xbox One) would get exclusive collectibles on pre-ordering the re-mastered edition of the game via the PlayStation store or the Xbox Live marketplace.
The extension of Special Crate Drops event has been officially confirmed by Rockstar Games via Twitter: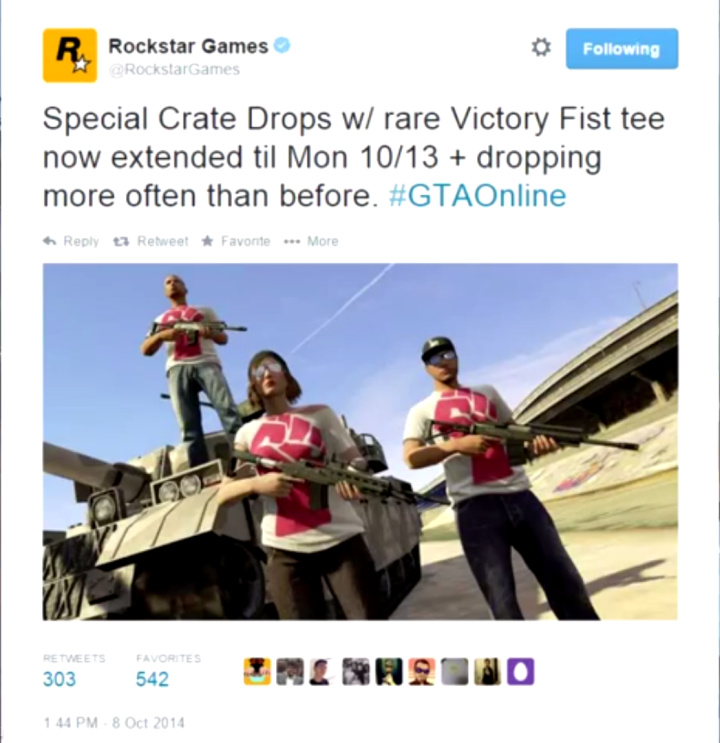 Just go to the Capture point or crate drop location earmarked on the map, destroy the crates, and if you are lucky you could find the rare Victory Fist tees inside them.
The limited edition Fist tees are not available anywhere else in the game. So, it is your only chance to make the most of Rockstar's generous offer until stocks last.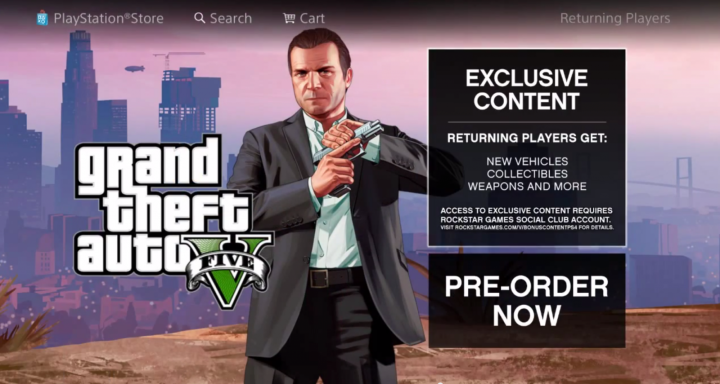 Another leaked screenshot (above) pertaining to the game pre-order home page on the PlayStation Store suggests that returning players from current-gen to next-gen will be eligible for new vehicles, collectibles, weapons and more as the game progresses; these will be transferred from their current console systems to the next-gen.
It is not yet clear if the collectibles would include T-shirts, trophies, achievements or some special downloadable content (DLC).
It must, however, be noted that access to this exclusive content requires an active Rockstar Games Social Club account, which means the content may not be available offline and players must be logged into Rockstar's servers to access the same.