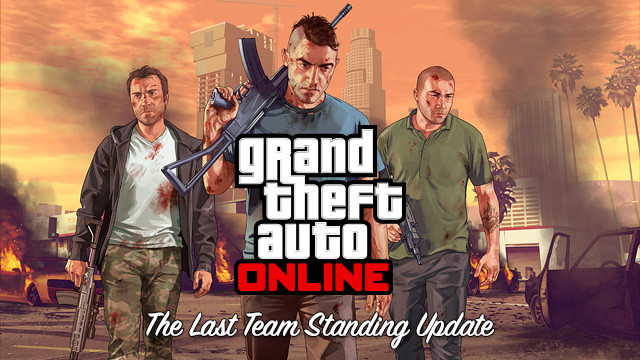 Prospective buyers of GTA 5 Next-gen are in for a pleasant treat, as some rare DLC content and exclusive GTA$300,000 money bonus will be in store for those who pre-order the game on PS4.
According to discerning YouTube tipster, DomisLive (aka Dom), the minimum requirements for downloading the next-gen game with exclusive unlocked DLCs would be 50GB on PS4, which seems a bit too much for a console game.
The information regarding the download size for GTA 5 Next-gen has reportedly been obtained via some European PlayStation store wherein the description states that there is a minimum save size of 50GB.
There is more good news for avid GTA 5 gamers as the pre-order description on the EU store clearly states: "A PlayStation Move navigation controller or Wireless Controller will be required for motion control features."
In other words, this means gamers could be playing real motion tennis with controllers in GTA 5.
Check out the rest of the system requirements for GTA 5 Next-gen in the screenshot below (courtesy of GTA forum user, daltontigerboy):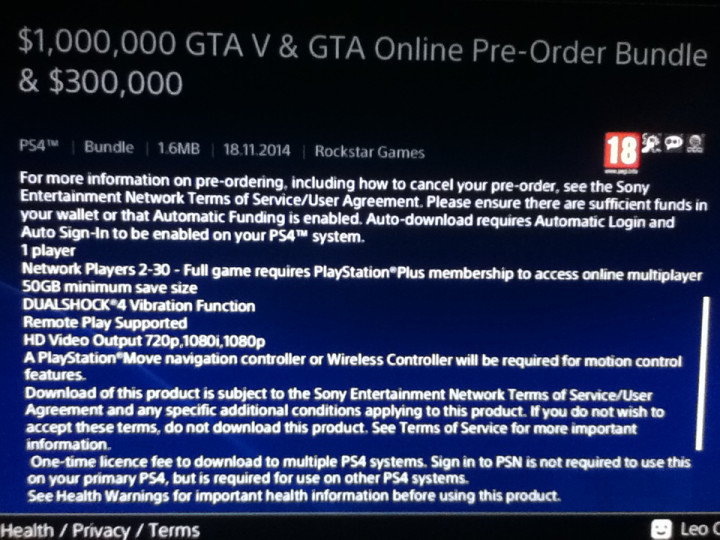 Dom explains that GTA 5 on current-gen systems had a far smaller download file size compared to the next-gen version wherein the PS3 received a file size of 18GB and the Xbox 360 got 16GB.
It is not yet clear if Rockstar is trying to dump some exclusive DLCs meant for the PS4 in its next-gen release or if this enormous download size is due to some gameplay enhancements and improved graphic details in the next-gen game or a combination of both.
It seems NBA 2K15 had been the biggest game title for PS4 (53GB) until Rockstar announced GTA 5 next-gen for PS4, Xbox One and PC.
The other biggest game title that deserves a mention is The Last of Us Remastered edition with a file size of 45GB for PS4.
Nevertheless, Rockstar will reportedly be improving the quality of the game with better draw distances and improved loading times for the game.
Furthermore, a recent report on Rockstar newswire clearly suggests that those who pre-order the next-gen game before 3 November will be eligible for exclusive game content or DLCs along with an extra $300,000 money bonus for pre-ordering the game on PlayStation store.
In addition, gamers also stand a chance to win GTA$1m surplus money on pre-ordering the next-gen version of GTA 5, which will be split into two instalments: GTA$500,000 for offline and GTA$500,000 for online gameplay.
This clearly seems to be a clever ploy by Rockstar to attract current-gen gamers into investing their precious time and money on the next-gen game, given the massive incentives in the form of exclusive DLC content and surplus money to spend for new DLC items, weapons, houses/apartments and more.