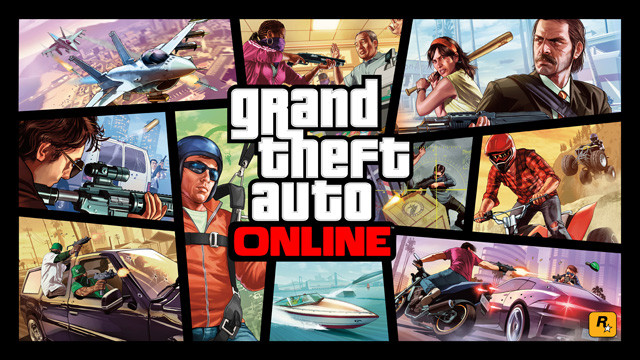 Renowned YouTuber, iCrazyTeddy, has shed more light on the upcoming title updates and Halloween DLC gameplay details for GTA Online in his latest instalment of QnA series via YouTube.
Answering some of the most intriguing queries from his loyal fans and followers; iCrazyTeddy talks about the inspiration for his career with YouTube. He also discusses the upcoming DLC releases including the Halloween DLC gameplay details in his latest video.
The YouTuber reveals some funny moment glitches for wearing both Bullet Proof Helmet and funny mask together in GTA Online.
There is also a query on the possibility of Rockstar Games releasing the Halloween DLC for GTA 5 on the eve of Halloween's Day or 30 October which falls on a Thursday.
In line with Rockstar's earlier announcement, it is quite likely that we will see a festival DLC along the lines of Halloween update for GTA Online.
This theory is further strengthened by the fact that the game developer recently unleashed the Independence Day and Christmas Day DLCs on festive occasions.
As iCrazyTeddy notes, Rockstar is expected to announce all its future DLCs a week ahead of the actual release just to prevent any further chaos and confusion in the GTA community.
In related news, another discerning YouTuber DomisLive (aka Dom) reveals a smart trick to wear Bulletproof Helmet and Funny Mask together in GTA Online using an inherent glitch in the game.
Here is a step-by-step guide to exploit this glitch (courtesy of Redditor, Glassgoose4):
Method 1
Get an ATV and stand on the side of the vehicle. Hold the back button on the Xbox 360 or the Select button on PS3 to bring up the interaction menu.
Navigate to inventory > accessories > masks and set it to the desired helmet or Black Combat Mask.
Then go to Helmets section and choose the desired helmet or choose Black Bulletproof.
Now hit the X button and close the interaction menu.
Get into the ATV and you will see an animation happening with your playable character wherein you will notice that he putting the helmet over the mask.
Right at this moment, hold the back button or the Select button to open the inventory. Now go to accessories > masks > Black Combat Mask.
Now go to Armor > Body Armor and choose Super Heavy Armor.
Then hit Start > Online > Swap Character and choose the desired character on whom you want to use the glitch on.
Method 2
Wear helmet and set it to bike helmet using X button (Xbox360) in the helmets interaction menu. Have no mask on, then get on ATV (NOT BIKE) while wearing helmet. Now turn ON Auto Show Helmet option.
Your character should take off helmet and put it back on again (this is the bike helmet version of your helmet)
While this animation is happening, quickly put on a mask and your character will put the helmet on over the mask. If you miss, all you have to do is scroll back to 'None' on masks and it will re-enter the helmet putting on animation. Quickly move to the mask you want during this animation.
If you see an orange save icon appear after you put on the helmet, you can skip this step. To double check, press start and if you see your old appearance in the upper right, it hasn't saved. Else, go to Armor and change Show Armor option until you see orange save icon.
Swap character
Tip #1: This glitch does not work with Bikes, but works on 4 Wheeler ATVs.
Tip #2: It works best if you have only a few select masks in the inventory, as the glitch is time sensitive and requires you to select the mask quickly from None option.
Tip #3: If you have too many masks it will increase your search time or scroll time and the glitch will not work.
Tip #4: Try starting your search from the other side of None from the mask you want to change and then keep tapping the D button as you move towards it. Alternatively, spam D-right and A buttons at the same time for faster scrolling.
Tip #5: The glitch works only with BP helmet and for best results you should try the Strip Club glitch for non-BP helmets. To activate this glitch, walk into Strip Club wearing the helmet, select the desired mask and then walk out. This will bypass the timeframe limit to choose any mask you want.