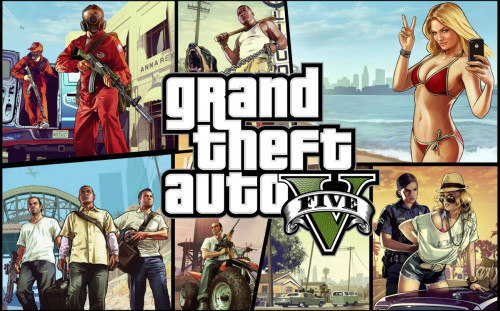 Rockstar has shared this week's most awe-inspiring fan photos of famous Hollywood rides, besides some exemplary shoots of mock adverts to keep its loyal fans and the GTA Online community engaged. The collection includes exceptional fan art and a tricky Jimmy Hopkins cosplay along with some imposing Snapmatics of the picturesque beauty in Greater Los Santos.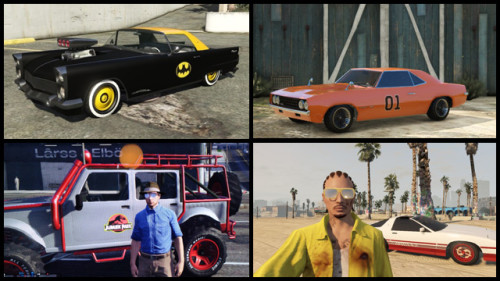 In the snapshot above (clockwise from left): @Meoriz shares his spin-off on the classic Adam West era Batmobile; a trio of Redditors show off their TV and Hollywood inspired creations: ClydeMason1911 remakes the General Lee, JordanLorenze gets a perfect shot on Spring Breakers, and blacklambgreyfalcon brings Jurassic Park's Dr Alan Grant to Los Santos.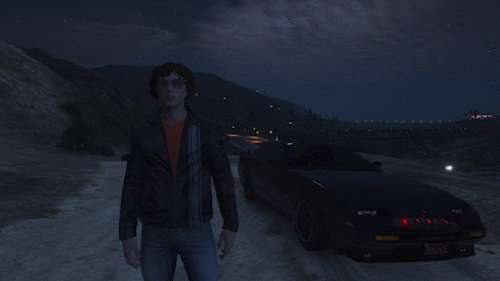 Redditor, Berdu gets creative with explosives (flashing red LED), remaking KITT from Knight Rider and reportedly managing to blow himself up five times in the process of creating this excellent animated GIF.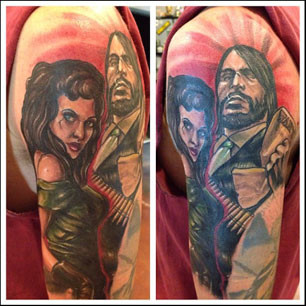 The above snap reveals Bad ass Red Dead Redemption tattoo pairing Marston and the Scarlet Lady by Iowa-based artist @alecbauertattoo.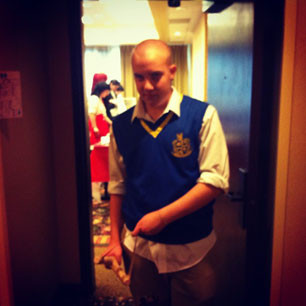 A perfect Jimmy Hopkins look-alike gears up with his trusty sling shot, spotted at Akicon 2013 in Seattle by @alfienitsura.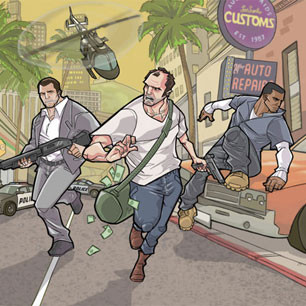 Deviant Artist, davidstonecipher 's action-packed rendering of Michael, Trevor and Franklin making a hectic getaway.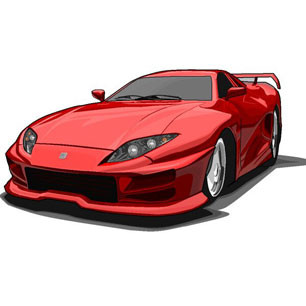 Midnight Club II's cover-car Saikou XS drawn in Microsoft Paint... Rockstar praises @SeleOfficialArt for adopting old school art.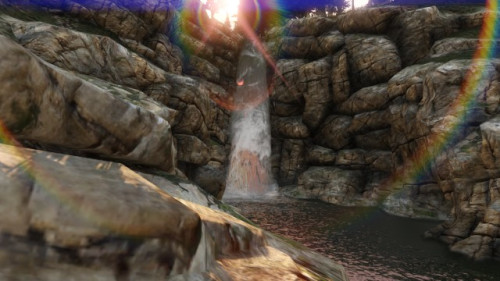 In the Ansel Adams category, Birmandude1 photographed this picturesque oasis tucked away in Blaine County.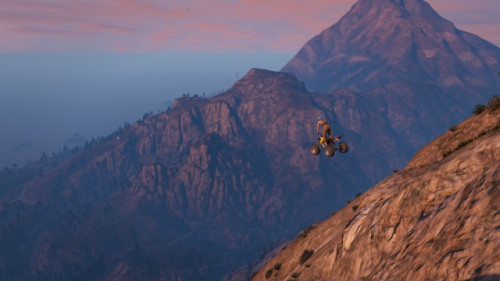 Redditor and off-road biker, paperclipman123 joins PLAINFIELDian for some four-wheeling fun. The shot seems to perfectly envisage a day spent in the midst of rarefied thrills at Mount Chiliad.
Must Read: GTA 5: New Cheat Codes and Tricks for PS3 and Xbox 360
[Source: Rockstar Newswire]