GTA 5 Online: Save more than $4m with insane rare vehicle discounts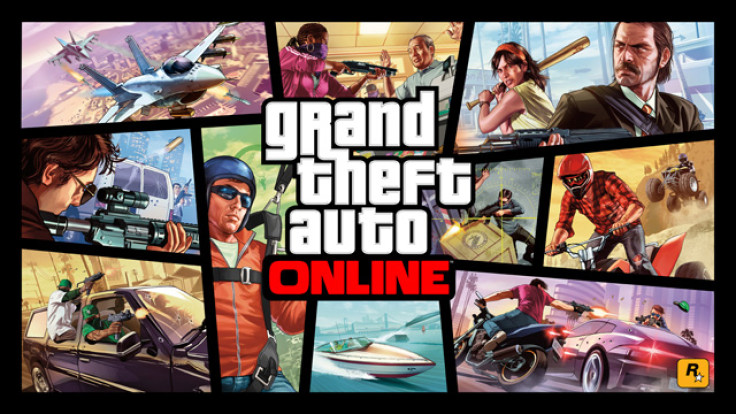 Rockstar Games has been offering unbelievably high discounts on purchase of rare vehicles as part of the special weekend event bonanza for GTA Online gamers.
As renowned YouTuber MrBossFTW explains, you can now save over $4,000,000 ($4m) in-game currency when you purchase your favourite ride in the online version of the game, as long as the special offer lasts.
You could even purchase half-priced parachutes, free chrome wheels from LS Customs and get a bunch of cool discounts during the event weekend from 21 July to 26 July.
Although Rockstar has not yet announced the changes made to the prices of some of the most expensive vehicles in GTA Online, the new slashed prices are already live on the in-game websites such as docktease.com, where you can purchase the Dinghy for just $85,000 or 50% off on its original price tag. In other words, you are clearly saving $85,000 on a single vehicle.
As MrBossFTW reports, there are four rare vehicles which are eligible for massive discounts including the Dinghy, a four-seater speed boat that can be used in the Humane Labs Raid mission.
Next up in the massive discount list is the monstrous Hydra jetplane, which is now selling at just $1,500,000 on Warstock Cache & Carry as opposed to its original price of $3,000,000.
The Insurgent, a light armoured personnel vehicle is now costing just $337,500 via Warstock Cache & Carry. This military vehicle was originally priced over $600,000.
Another variant of the Insurgent (aka Insurgent pick-up) with mounted turret cannon is now available for $675,000 (original price around $1.2m). It is an ideal choice for shooting down hordes of gangsters and enemy soldiers if you are caught across the enemy lines.
The Valkyrie war helicopter is also 50% off and now costs just $1,425,000. It was originally priced around $3m.
To sum up, all the vehicles that were used in the Humane Labs Raid including the Dinghy, Hydra, Insurgent and the Valkyrie are all selling at a massive 50% discount, and thereby you stand to save almost $4m by purchasing these vehicles before the offer closes.
Rockstar has not yet officially announced these discounts and it is up to the gamers to take advantage of this special offer, as long as it lasts.
© Copyright IBTimes 2023. All rights reserved.