Discerning GTA 5 tipster, Granty, has revealed the secret location of a bullet-proof truck with bullet-proof windows.
This bullet-proof truck can be found at the Elysian Island (Chupacabra street) in the map (see the video below) between 6am and midday (12pm). It should be parked somewhere nearby or being driven around.
If you spot one, just get inside and pull out the driver (if any). You can now drive around the Docktug utility.
Though it appears to be unimpressive at first glance, it is a very rare vehicle and really hard to find in GTA 5.
The truck seems to be below par performer when it comes to pickup or acceleration and moves around really slow. The handling is also a bit unsteady.
On the flip side, the bullet-proof windows and glasses should offer you adequate protection during shootouts amid wild cop chases.
Maybe only explosives could damage this vehicle, as bullets do not seem to even pierce metal or glass on this vehicle. That should be a perfect choice for a getaway vehicle during heists as long as you can drive it really fast and keep the wheels on road.
The Impregnable Brute Police Riot with Bullet-Proof Windshield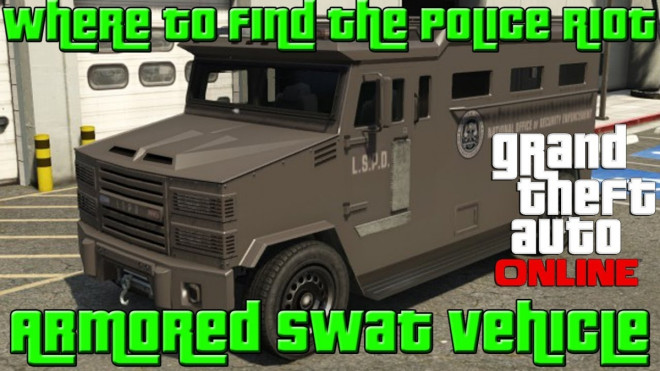 The Police Riot is a law enforcement vehicle similar to the Enforcer and used as the National Office of Securty Enforcement (NOOSE) transport vehicle in GTA 5.
It comes with the standard police lights, red and blue, with standard wig-wag lights. It has room to carry up to eight people on board with high-resistance, bullet-proof windshield and impregnable armour in the rear section.
Police Riot or Armoured Truck Location
It spawns at the roadblocks when you are at a 4 or 5 star wanted level in GTA 5 and can be found in the police parking lot between San Andreas Avenue and Vespucci Boulevard, west of South Rockford Drive in GTA Online (requires player to be ranked level 25 or above).
Alternatively, the armoured truck may spawn while requesting Lester to find a car.