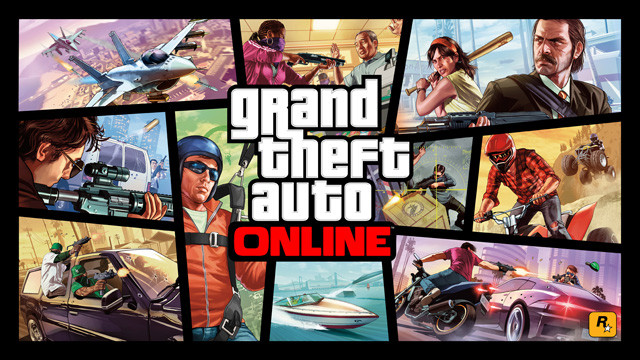 Renowned YouTube tipster, Typical Gamer, has revealed a bunch of most useful tips and tricks to enhance the gameplay experience of players in GTA Online.
Some of the top glitches and tricks discussed by Typical Gamer in this episode include Rocket Launcher glitch, free weapons, infinite loop and secret to find if your car is front wheel, rear wheel or four-wheel drive in GTA 5.
Tip #1: How to Check If Your Car is Front Wheel, Rear Wheel or Four-Wheel Drive
To determine if your vehicle is front wheel, rear wheel or four-wheel drive, just drive your car into the wall and keep the engine revving up by constantly tapping the accelerator button.
If you notice that all the four wheels are spinning, it is a four-wheel drive car and if the two front wheels are spinning, it is a front wheel drive. Similarly, if the two rear wheels are spinning, it is a rear wheel drive.
Most of the super cars in GTA 5 are four-wheel drive cars with the exception of a few front wheel versions. On the contrary, all muscle cars in the game are usually rear wheel drive variants.
The Dubsta 6x6 is not a six-wheel drive car, but rather a rear-wheel drive system wherein you will notice all its four-rear wheels spinning when you rev up the accelerator against the wall.
Tip #2: How to Quick Switch Weapons in GTA 5
There is a nifty little trick to quick switch your weapons in GTA 5 by using the shortcut keys such as the RT button on Xbox 360 or the R2 button on PS3.
This is an alternative means of selecting weapons from the inventory, besides using the D-Pad's left and right keys for the same task. However, this new trick is faster and saves precious time while you are in combat or playing a deathmatch wherein you have less time for weapon selections.
Tip #3: Panto Car Infinite Loop Glitch
Just drive your Panto to the underground tunnel in the game and head to the tunnel intersection where you will find a portion of tunnel without the pipeline.
Drive the car along the circumference of the tunnel to keep running in circles.
Once your car climbs the wall, you just have to keep hitting 'V' on Xbox 360 and 'circle' on PS3 until the car enters infinite loop and you no longer have to accelerate.
After the car enters infinite loop, just jump out of the car and you could watch the car automatically maintaining the loop without your input.
Tip #4: How to Get Weapons for Free
You no longer have to purchase weapons from ammunition in GTA Online after you unlocked them during missions or by levelling up. Instead, you can collect these weapons during gang attacks or survival mode and then head over to ammunition and add up any paint jobs or upgrades/attachments on the weapons for some cash. But, you no longer will be spending money on acquiring licensed weapons as these are free weapons for personal use.
Tip #5: Rocket Launcher Glitch
This glitch basically allows you to fire a ton of rockets from your chest without losing any ammo.
In order to activate this glitch, just call up Merryweather and get an Airstrike at your designated location.
Once the Airstrike is confirmed, just fire up the flash and throw it at the target location before the jet arrives.
Right at this moment, just stand still and pull up your rocket launcher, and then fire the explosives from your chest randomly at the target location and you will not lose any ammo for this action.
Do let us know which of these tricks are your favourites or if you found something better? Please leave your comments below.