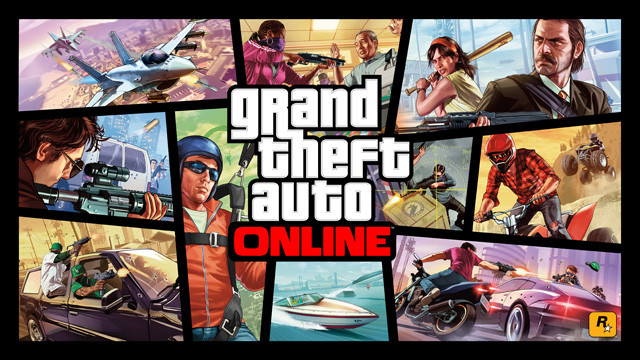 Renowned YouTube tipsters DomisLive (aka Dom), iCrazyTeddy, and Prodigy, discuss the details of upcoming Heist DLC and money glitches for GTA Online in their exclusive podcast QnA via YouTube.
The three tipsters answer the most frequently asked queries from avid GTA fans in this podcast video, while narrating how GTA 5 has been evolving till date.
Here are some excerpts from the YouTubers' podcast discussion:
Easy Money from In-Game Glitches or Bulk Payouts with Heist DLC
Dom hints at how people would crave for easy money through in-game glitches, though Rockstar is making efforts to release the highly-anticipated Heist DLC in Fall.
Prodigy seems to agree with Dom saying that avid gamers of GTA 5 will not stop using money glitches, although they might see less number of gamers depending on glitches once the Heist DLC is out.
iCrazyTeddy also throws his weight behind the conversation and asserts that Rockstar has indeed increased the difficulty with money making missions such as Rooftop Rumble and Coveted, which inspires gamers to find alternative ways of making fast money with glitches in GTA Online.
Heist, Casino, Pilot School and Zombie DLC Release Rumours
The tipsters also make an effort to answer the next big question: "Which GTA 5 DLC would come out first among Heist, Casino and Zombie?"
Dom clarifies that we are probably just a couple of updates away from the release of Heist DLC for GTA Online, while the chances of Rockstar releasing Casino DLC or Pilot School DLC before Heists cannot be ruled out.
Prodigy goes on to add that Pilot School DLC could basically be a single-player DLC, with the ability to purchase DLC vehicles in GTA online.
Will Heist and Future DLCs Be Free?
The next big question doing the rounds in GTA community is: Will the upcoming Heist DLC be really free to play in GTA Online or if it will involve some kind of membership fees?
Option A - Bigger Payouts, Free DLCs and Some Money Glitches
Dom explains that he actually believes Heist DLC would be available for free with the probability of bigger payouts and rewards given for completing missions.
In addition, if Rockstar allowed a few minor glitches in the game it would allow lower-ranked players to even out the odds in tougher online missions such as the Heists by acquiring better tools and gear for the job.
Option B - Paid DLCs, Smaller Payouts and No Money Glitches
On the contrary, Dom speculates that Rockstar might actually sell the future DLCs for some $20 or 1600 Microsoft Points or $20 redeemable card and also fix all existing money glitches.
If Rockstar chooses Option B, then we might actually see gamers stop playing GTA 5 altogether as there will be no scope for making quick money. This will take away the entertainment value as well as replay value from the game as you can buy nothing substantial with less money in GTA Online.
Option C - Double Money and Double RP Every Month with Free DLCs
Dom also shares a new idea wherein Rockstar could introduce Double Money and Double RP events every month for Heists DLC in GTA Online, which could be very lucrative considering the tougher missions coming to heists.
Future DLC Content, Shark Cards and Money Glitches
Prodigy sums up the whole speculation saying that every future DLC will indeed be free of cost, but they would be expensive on the gamer with low payout systems, expensive cars, costly houses and apartments.
In other words, discerning gamers who wish to buy these things will have to spend real-money on shark cards as has been the trend with recent DLC releases.
Finally, the argument comes down to the DLC content and if Rockstar would make the effort to give full-fledged free DLCs like Call of Duty with more map updates, weapon updates and new missions to play rather than just adding a couple of new cars or revamping the wardrobe inventory with just a couple of new additions.
Heist DLC Gameplay Experience
As far as the gameplay is concerned, the tipsters seek out a riveting experience with upcoming Heist DLC for GTA 5 along the lines of Payday.
As GTA 5 is primarily focused at young adults aged over 18+, Rockstar seems to be pitching for more Shark Card sales rather than increasing the in-game payouts to satisfy the younger generation.
This theory further holds good as older gamers can only spend a few hours every day for playing the game, and it is unlikely they would benefit from larger payouts as Shark Cards can instantly give them in-game money for every dollar spent on buying one.
Watch the video below to learn more about Heist DLC, re-mastered edition of the game and its impact on GTA 5 longevity: