Rockstar Games has started enforcing account bans and removing illicit money from offending gamers' bank accounts in GTA Online as trillions of dollars worth of money glitches are resurfacing with the recent release of Lowriders and Halloween DLCs. Renowned YouTuber MrBossFTW (aka Ross) explains the reasons behind the recurring money glitches and Rockstar's massive account bans in recent times.
As the YouTuber explains, the influx of expensive DLC items such as custom Lowrider cars, access to fourth unlockable property (10-car garage) and new weapons seems to be the key reason for the sudden surge of money glitches in GTA Online. Consequently, Rockstar has revamped its anti-cheat system with new transaction monitoring tools to cleanse the game and balance the economy, by removing illicit money from the offending gamer's bank accounts.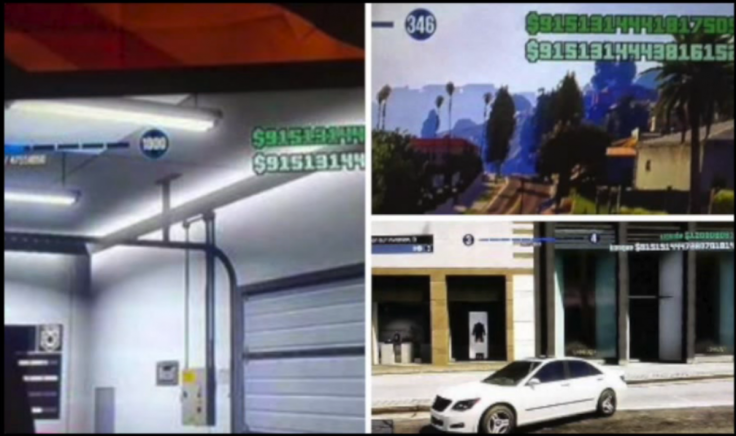 Pointing to a couple of screenshots (above), Ross clarifies that it is nearly impossible to earn trillions of dollars of in-game money even if a gamer spent 24 hours a day on Heists and other lucrative missions in GTA Online. The only plausible way is to buy a million dollar money's worth of shark cards or use some money glitch created by modders and hackers in public lobbies.
With shark cards being literally expensive, it is unlikely that someone would spend their fortune just to buy an insane amount of in-game currency. Coming to the glitches, Rockstar has already patched up several inherent bugs in the game and hence modding or hacking is the only option for money glitching in GTA Online.

It is not clear if last-gen or current-gen platforms are the root cause of the money glitches as the Rockstar Support forums are reportedly filled with numerous complaints or tickets filed under Xbox One, PC and PS4 categories. Some gamers have transferred their game progress from last-gen to current-gen in order to be able to carry forward their ranking and in-game items as well as play newer DLCs with their saved character.
Several instances have been reported wherein unsuspecting gamers have either been gifted or hacked by modders with the intent of injecting illicit in-game money into their in-game bank accounts. Consequently, the affected gamers have been forced to work with Rockstar in order to restore their account to normalcy, after removing the illegitimate money.
On the other hand, those who have willingly accepted huge sums of in-game cash from hackers will run the risk of permanent account bans or account resets, depending upon the level of offence and cheats used in the game.
According to reputed tipster LondonTown2004, Rockstar has started monitoring all in-game transactions (both earning and spending) since the 1.30 update was released in GTA Online, wherein these transactions are stored in a server log for each player and then compared against an algorithm to detect any violations.
If you are still sceptical, check out Ross's latest gameplay video below: