GTA gamers are in for some great news as renowned YouTuber DomisLive (aka Dom) has revealed a bunch of freshly leaked DLC weapons for forthcoming updates in GTA Online. The rumoured list of weapons for upcoming DLC includes AK-74U, Switchblade, Magnum and Double-Barrel Shotgun.
As Dom explains, it is unclear whether all the weapons would be released in a single update or whether they would come out in instalments. Nevertheless, it is ascertained that the leaked weapons' info has been unearthed via hidden DLC game files in GTA Online.
Dom confirms that none of these items have been modded and they are as legit as the earlier leaked DLC weapons, such as the machete and the machine pistol, in GTA Online. Let's take a look at each of these weapons (below):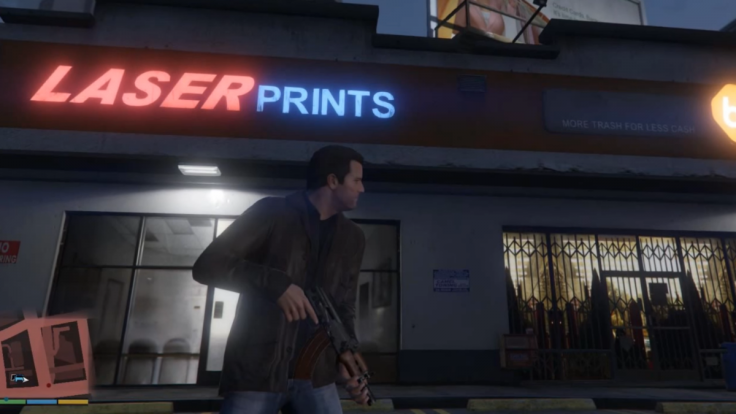 First up on the list, we have the scaled down variant of sub-machine gun, which is touted to be part of the AK series. This gun will be put up adjacent to the machete and machine pistol on the right-side wall of the AmmuNation store in GTA Online.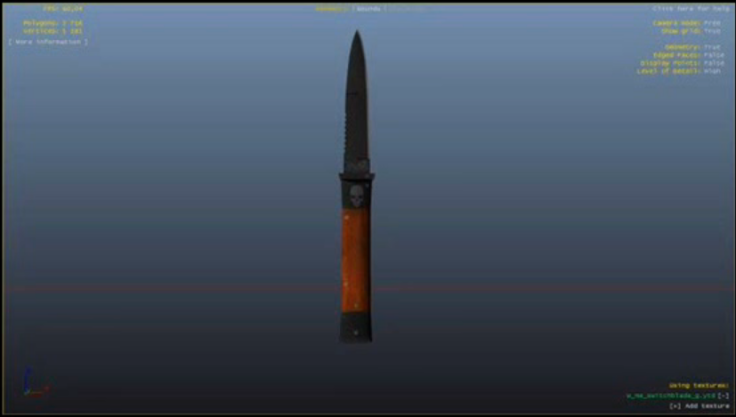 Moving on to the next screenshot, we see a knife which is actually a switchblade. This weapon involves a special spring mechanism that draws the knife out of the handle at the press of a button.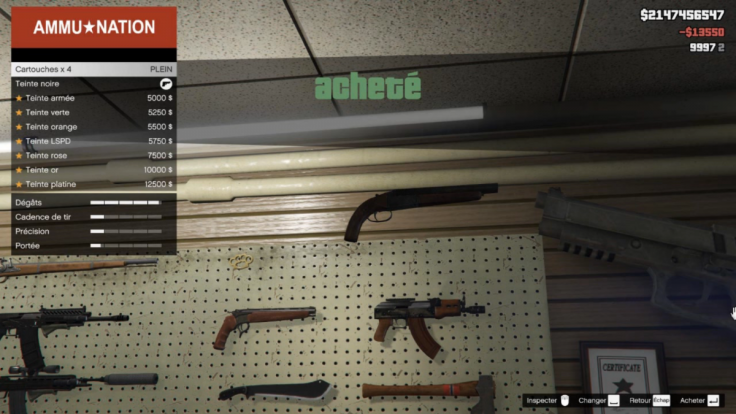 Next, we have a double-barrel shotgun which gives better spread and damage in comparison to regular pump-action shotguns. Dom adds that the leak seems legit as prolific GTA tipsters like Funmw2 have sounded positive about the legitimacy of these leaked weapons.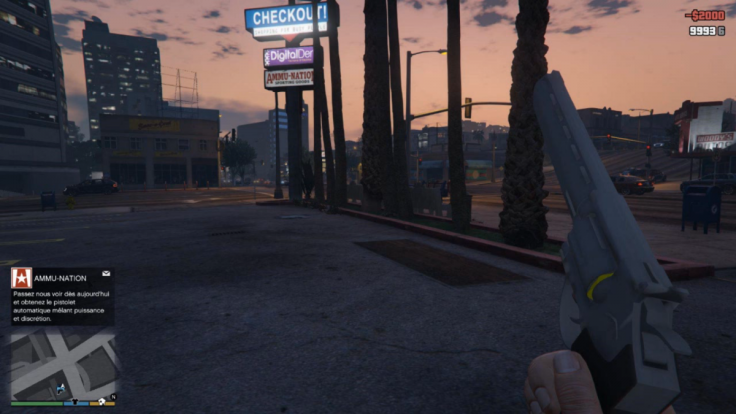 Finally, we get to see the new age magnum revolver, which looks solid and cool with a yellow stripe on the sides.
You can check out Dom's intriguing gameplay video below to know more about the weapons and their use.