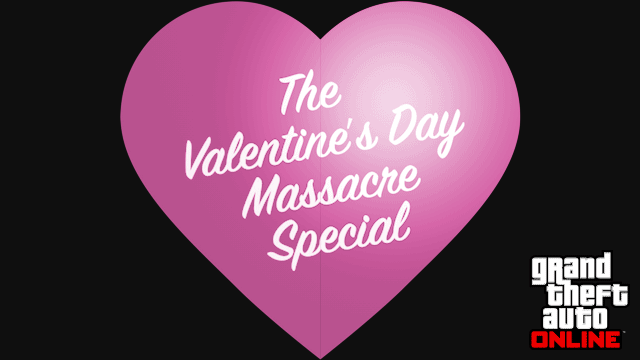 Avid GTA 5 gamers are in for a special Valentine's Day treat, as renowned YouTuber DomisLive (aka Dom) has shed some light on the probable release date and time for Valentine's Day DLC for GTA Online.
According to Dom, the prolific GTA 5 tipster, Funmw2, recently tweeted the probable release timings and date for the highly-anticipated Valentine's Day Massacre Special.
Here is what the tipster had to say via Twitter:
As the tipster notes in his tweet, the new Valentine's DLC update is closely followed by a Tunables update which indicates that Rockstar must have added some in-game tweaks and bug-fixes to optimise the gameplay experience in GTA 5 Online, ahead of the DLC release on 13 or 14 February.
Furthermore, Funmw2 has re-tweeted a few interesting tweets (see below) from another renowned GTA 5 tipster and modder, NillxModz, wherein we get a glimpse of some intriguing details including the ON/OFF toggle switch to unlock access to old items in Valentine's DLC, besides decrypting some game code related to Apartment Creator DLC update.
Dom sums up the leak by throwing a hint that the Gusenberg Sweeper and Mafia-style clothing will be part of the Valentine's DLC.