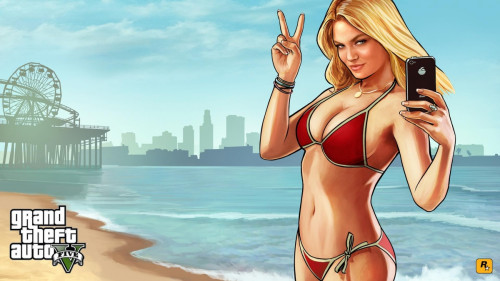 Rockstar Games is expected to release the highly-anticipated PC version of its hottest game title, the Grand Theft Auto 5 (GTA 5) in 2014, according to a recent report posted via VG247 by Baird Equity Research analyst, Colin Sebastien.
The report also claims that the GTA 5 PC release will be accompanied by Xbox One and PS4 versions during Take-Two Interactive's key announcements in 2014, as part of the company's roadmap for next financial year.
According to the analyst, GTA 5 is expected to hit all three said platforms simultaneously in order to meet shareholder expectations for the next financial year by improving digital/online revenues and earnings visibility for considerable growth.
Here are excerpts of the recent report by Colin Sebastian at the 2014 Video Game Industry Predictions and Q4 Results Preview:
"We expect product announcements over the next year such as extending GTA V to other platforms (e.g., PC, next-gen consoles), the next Red Dead, etc., to help improve revenue and earnings visibility. In addition, the company has significant potential to grow digital/online revenues, which should help improve gross margins and add visibility to growth."
"We expect PC version of GTA V in 2014. Recently, Amazon.com posted a product listing for a PC-version of the company's blockbuster franchise Grand Theft Auto V (GTA). While a PC version would not be a big surprise, this indirect confirmation of the game helps to provide some added visibility to consensus F2015 (Mar) estimates," he added.
Sebastian further hints that the GTA 5 release for PC and other platforms is imperative as the company needs them in order to meet its financial year targets.
In related news, it is confirmed that Take-Two Interactive is poised to release the next sequel to Red Dead Redemption in 2014, which may be called Red Dead Rebellion, according to a report from July 2012.