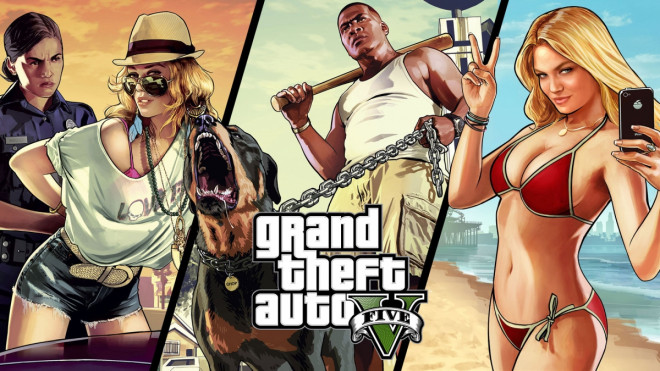 Grand Theft Auto 5 (GTA 5) for PS4, Xbox One and PC release is back in spotlight as a Portuguese retailer, Worten, has listed the PS4 version of Rockstar Games top-selling game for pre-orders starting at €5 ($6.87), according to a recent report by Eurogamer Portugal.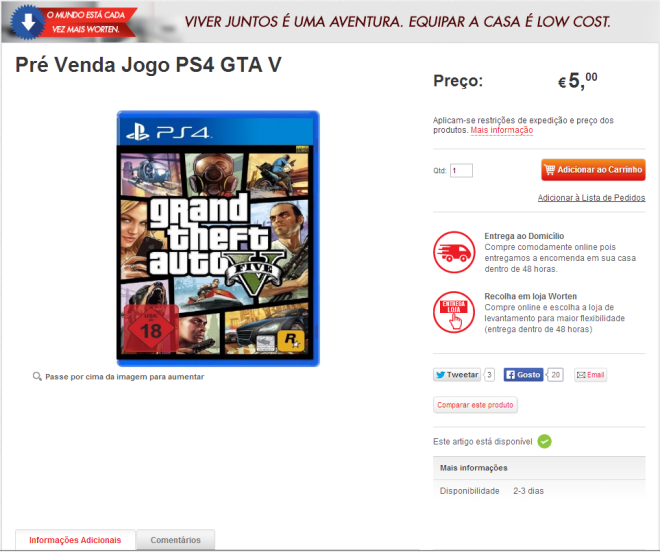 Though the retailer has not yet revealed the release date for the PS4 version of GTA 5, it has clearly confirmed that the game will be sold on their online stores.
Eurogamer Portugal has quoted the retailer's response (Google translated reply) to their query:
"...We would inform you that we have the information that Worten stores will sell the game in question."
Meanwhile, SuperGamer Czech has listed the Xbox One and PC version of GTA 5 for pre-orders with an expected release date for June 13.
Earlier, reports of PS4 and PC versions of GTA 5 development surfaced online through leaked bug reports extracted from test machines.
In related news, Rockstar developer, John Diaz, hinted at the possibility of PC release for GTA 5 in a twitter response to a gamer query:
"Until they are ready for you guys to the level of quality that you guys expect and that we expect from ourselves. These views are my own.
"@Stanlyok do believe there are hungry gamers on that platform. I wonder how many Mac users are also #GTA fans?" he adds.
With a bunch of these rumours strengthening the claims of a potential GTA 5 release for PC, Xbox One and PS4, the official announcement of the game release seems imminent if not certain. The only big question left unanswered is when, but the June release looks like a certain possibility, if Rockstar's past GTA releases for PC platform are any indication.