Rockstar Games has won accolades not only for its engaging and multi-faceted gameplay in GTA 5, but also for the innumerable hidden Easter-eggs in the game that enhance replay value and render the most cherishing moments of a top notch RPG-action video game to its avid fans.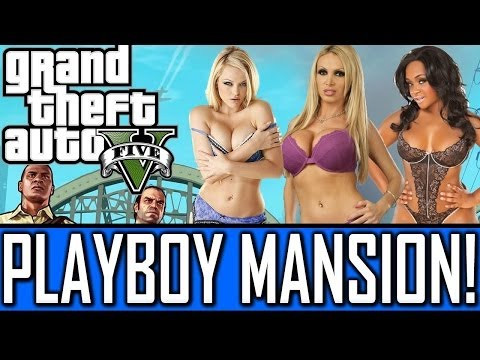 IBTimes UK explores the top 10 hot and sexy Easter-eggs in GTA 5 with useful tips on how to find them, based on a YouTube video.
Boobs Selfie
To hunt for this easter egg, get down at Los Santos Airport entrance and go to the metro station. Walk down the stairs into the basement hallway and enjoy the snapshot of a beachbum's boobs seen taking Sun bathe on an advert signboard that reads "Pervert Stare".
Playboy Mansion
Go to the location with a big mansion surrounded by a swimming pool (check the video below). Enter the gate and run to the backyard crossing by the swimming pool. You will find some half-naked chicks strolling around the park.
Maddog and OG Loc Live Track
Maddog and OGA Loki's rappers reference poster or album covers from GTA: San Andreas can be found in Franklin's House.
Jesse Pinkman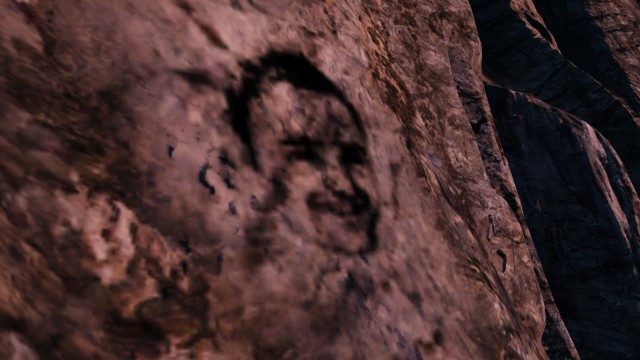 Jesse Pinkman is one of the key protagonists in the TV series Breaking Bad whose face markings are found on one of the mountains in GTA 5. The rock markings bear a close resemblance to Jessie Pinkman, but it could actually be one of Rockstar Games' employee. Get a helicopter to enjoy this view, up close and personal.
Thelma and Louise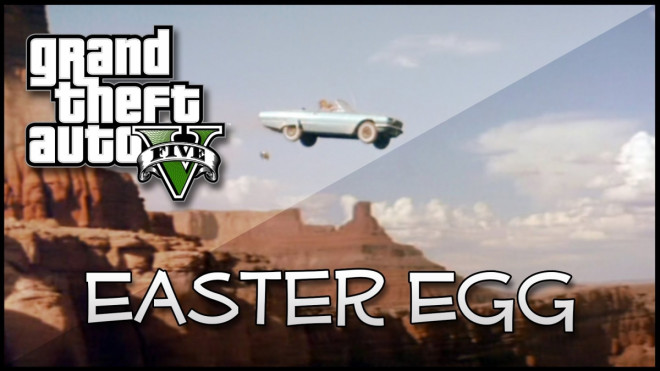 Thelma and Louise end up killing themselves in the movie of same name during the climax. A similar incident happens in GTA 5 between 7pm and 8pm on one of the mountain cliffs. Watch the car plunge into the deep valley and explode with fire after some police cars and helicopter chase down the car. Finally, you can see an officer approaching the crash zone and this easter egg is accessible only while flying a helicopter.
Michael as Max Payne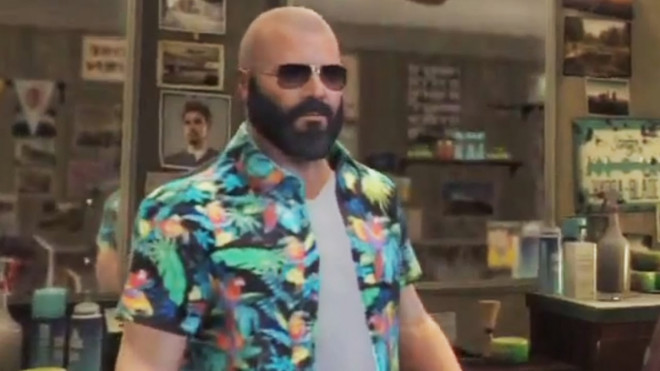 Michael, who is one of the main protagonists in GTA 5, can be easily turned into Max Payne look-alike. Visit a barber shop and give him a bald haircut and a beard.
Now go to the nearby Sub-Urban clothing store and buy a tropical T-shirt with some glasses or Rimmers Tinted Aviators. it gives him the perfect macho look like in Max Payne.
CJ Easter-Egg in Lester's House
Find the book in Lester's house with CJ on its cover. It appears as if a target reticule of a sniper is pointing on his head. Nevertheless, one big question remains that the content of the book is still a mystery.
Big Foot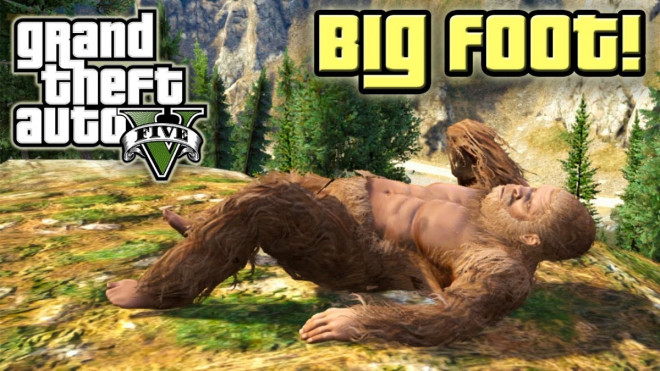 After completing GTA 5 through 100% including all side-missions and campaign missions, the big foot easter egg will unlock. Access this Easter-egg through a stranger mission as a hunter tells you that he spotted a weird creature in the woods, but could never take a clear shot at it.
Your mission is to find the creature and unravel the mystery, of course. When you just find out that it is Big Foot indeed, you remove the face mask only to discover it is a fake. It is actually a man dressed in Big Foot costumes.
UFO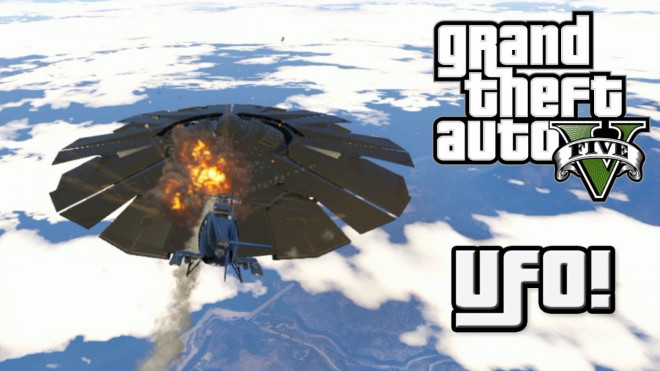 Once you have completed the GTA 5 game for 100%, you will find three UFOs - One is in the Hippie Campus of Blaine County, one above Fort Zancudo and the last one on top of Mount Chiliad in a thunderstorm.
Just get too close to them or touch them while in a chopper and an instant death is guaranteed.
Infinite Eight Killer Mystery Solved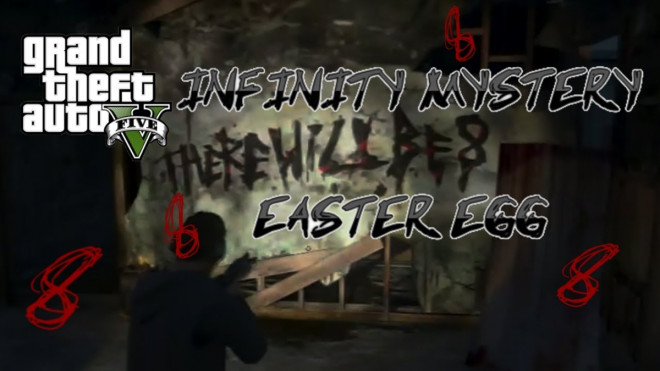 There are hints everywhere leading to bodies and killings around Blaine County. The easter gets the name infinite as an "8" turned sideways just represents an infinity symbol (∞).
The easter egg is a tribute to Merle Abrahams an alleged serial killer who lived in sandy Shores and obsessed with the number 8. As he is the main suspect in the Inifnity Murders, the easter egg gains precedence in GTA 5.
The story beckons that he was captured by the police following his murder spree, though the hidden bodies were never discovered. However, the serial killer seems to have left numerous clues before he was incarcerated in the Bolingbroke Penitentiary.
Clues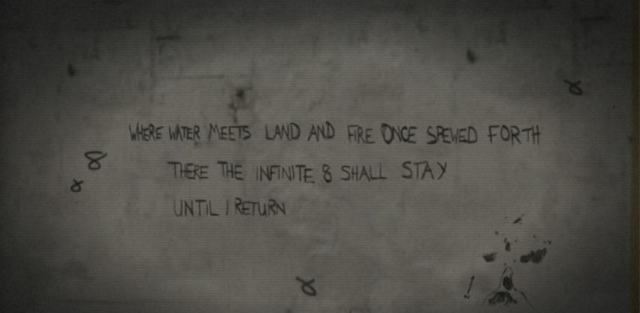 It is believed that he hid the dead bodies of his victims in the sea waters around the small islands at the northern most part of the map.
Abraham's home lies partially destroyed due to a fire incident that took place prior to the events of GTA 5. One of his neighbours is said to have allegedly set his house ablaze following his trial at Bolingbroke.
The remains of the house reveal several messages left by him. Once such message scrawled on a wall inside the house reads "There will be 8" and another one nearby reading "8 is just infinity stood up".
Next clue lies on a rock in Sandy Shores with a short nursery rhyme by Abrahams which describes in detail the 8 people he murdered.
The location of hidden bodies is inscribed on the wall of a recreation yard in Blongbroke Penitentiary. The phrase written in black ink reads "Where water meets land and fire once spewed forth, there the infinite 8 shall stay until I return".
Just dive into the sea water and investigate the small islands north of Mount Chiliad. You will find 5 dead bodies at the bottom of the sea floor, bound in burial wrappings and laid to rest. It is ascertained that these bodies belong to 5 of 8 dead joggers who were killed by Abrahams in 1999.
For further assistance, check out the video below: