Grand Theft Auto 5 (GTA 5) release date rumours are back in spotlight as a Romanian retailer, Altex, has listed the highly-anticipated action-RPG game for pre-orders for Xbox One and PS4 with a tentative release for 15 June.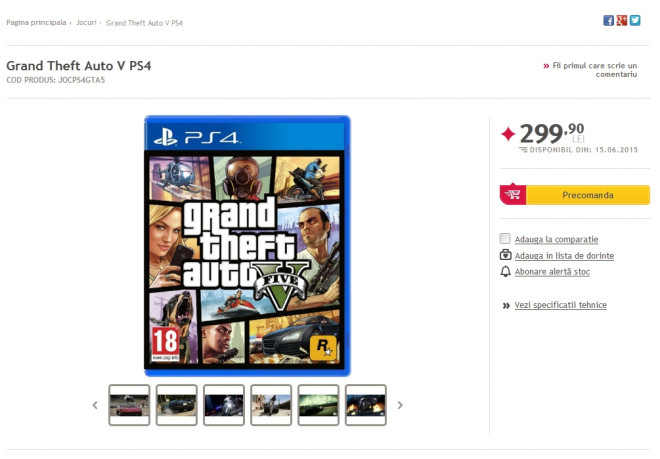 Though Rockstar Games has remained silent about the impending game release for PC, Xbox One and PS4 platforms, several European retailers and video game vendors across the world have repeatedly speculated about the game's release date in recent times.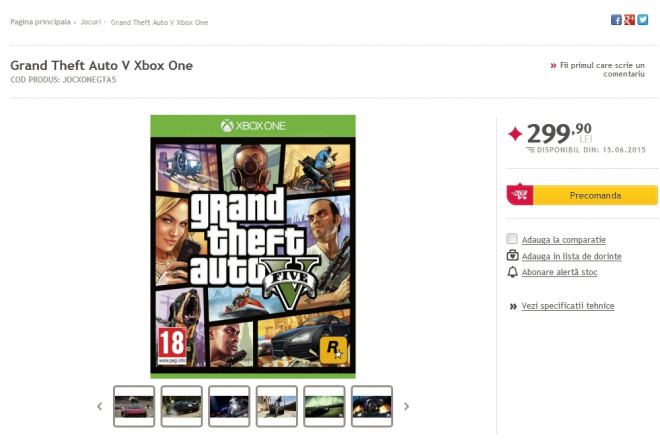 According to Gamepur, Altex has further clarified that the listed release date for GTA 5 (on its website) is just an estimate and not an officially confirmed date. The details of the listing including price can be seen in the screenshot below.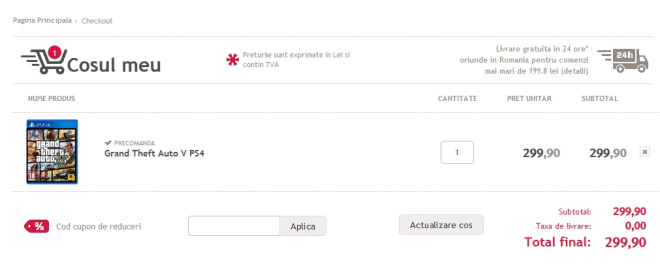 According to the leaked screenshot, the game retails at 299.90 (lei mark) which roughly translates to $95 US or £57. It is not yet clear if this is some kind of marketing gimmick to boost sales by the retailer or an actual leak.
Nevertheless, Altex holds a reliable track record for leaking games with precision such as the Jackdaw edition of Assassin's Creed 4: Black Flag release, ahead of its official announcement from Ubisoft.
With Xbox One and PS4 console sales touching millions already, it is only a matter of time that GTA 5 lands on these platforms. Not to mention, the growing Change.org petition from avid PC fans of the game has already garnered over 700,000 signatures, while the E3 event in June seems the perfect opportunity for Rockstar to announce GTA 5 for the said gaming platforms.